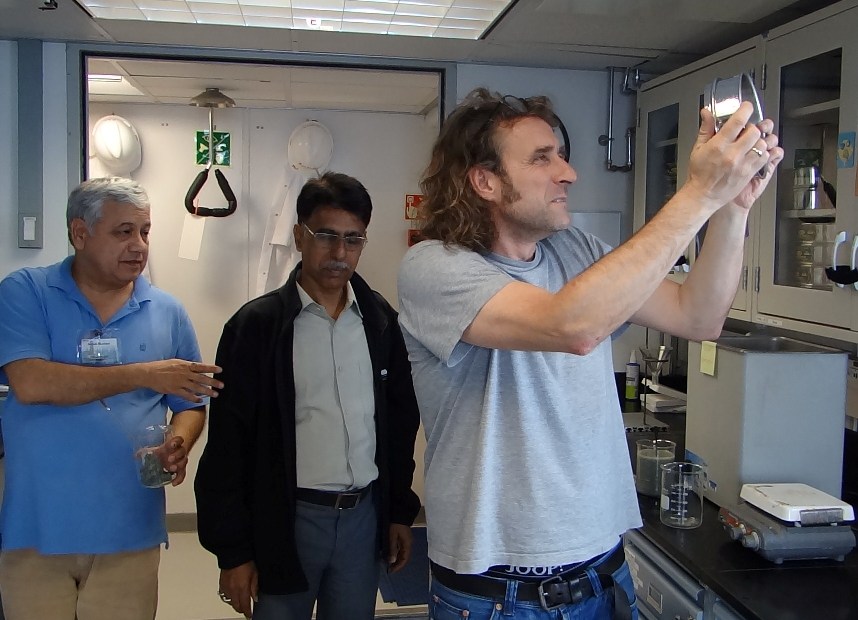 Sieving the goodness through sediments for IODP expedition 355
As soon as we had the first core on
deck early morning today, our biostratigraphy team has been putting their best
foot forward to sieve through all the goodness (nano, planktonic, diatoms and
radiolaria) from the core sections. These are the people who do the first
determination of the age markers from the sediments very promptly which helps
us build the stratigraphy. So cheers to the biostratigraphers on 355!!  Although, it seems see some body is trying to explain 'Karva Chowth'
to our biostratigrapher friends…..