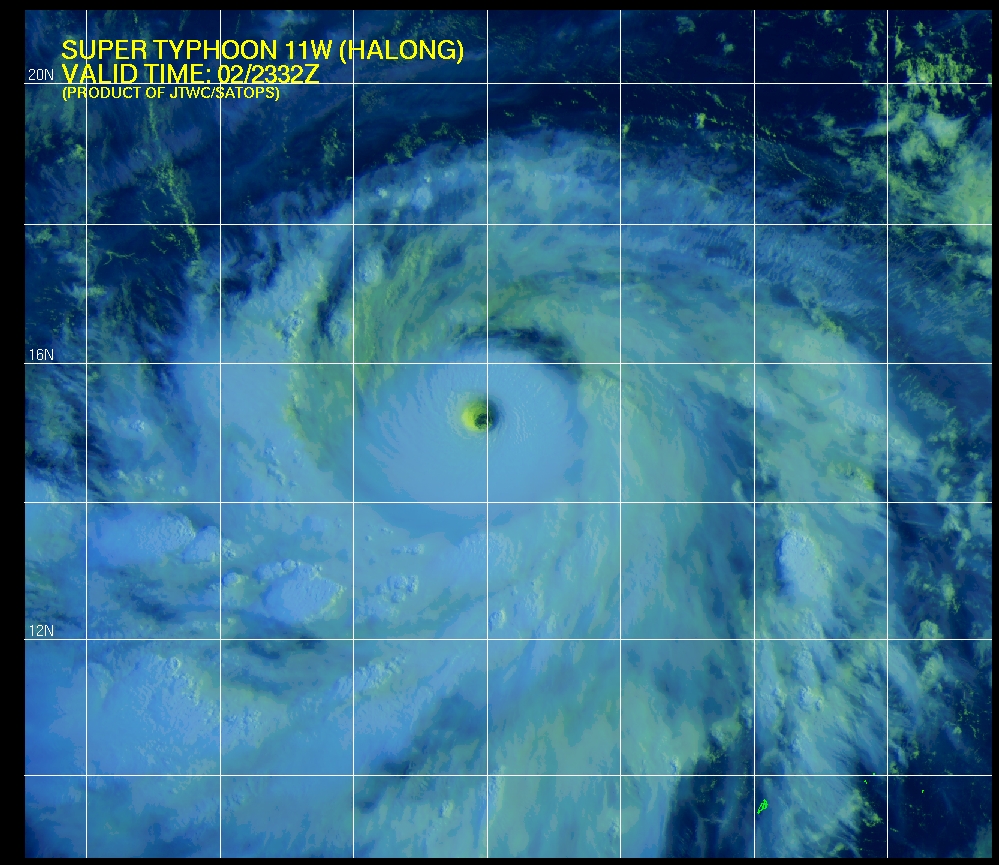 Super Typhoon Halong Welcomes Expedition 352!
The Pacific Ocean and its atmosphere are preparing an enthusiastic welcome to IODP Expedition 352 (scheduled departure: August 4, 11:00 AM Tokyo time).
Currently, super typhoon Halong's predicted path is heading west then northwest toward Kyushu, Japan and on to South Korea (by which time, its strength is expected to diminish).  While the JR is headed in the opposite direction (almost straight south of Yokohama, Japan), the backlash from Halong will undoubtedly affect transit to our drill site.  Our ship's doctor is taking care of each of us by making sure that all are prepared for the expected rough seas.   Without a few days to get our sea legs, for some of us, it will be a challenging start to our voyage.  Dr. Roel's tip for rough seas:  stay out on deck if you can and keep your eyes on the horizon.  (A good advanced-dosing of sea-sickness-prevention medicine is also highly recommended.)
Keep track of Halong along with the JR's crew and science party using your favorite weather site.   Halong's "portrait" is thanks to the U.S. Naval Observatory (http://www.usno.navy.mil/NOOC/nmfc-ph/RSS/jtwc/satshots/11W_022332sams.jpg) but we on the JR are keeping our eyes on a wunderground.com map.