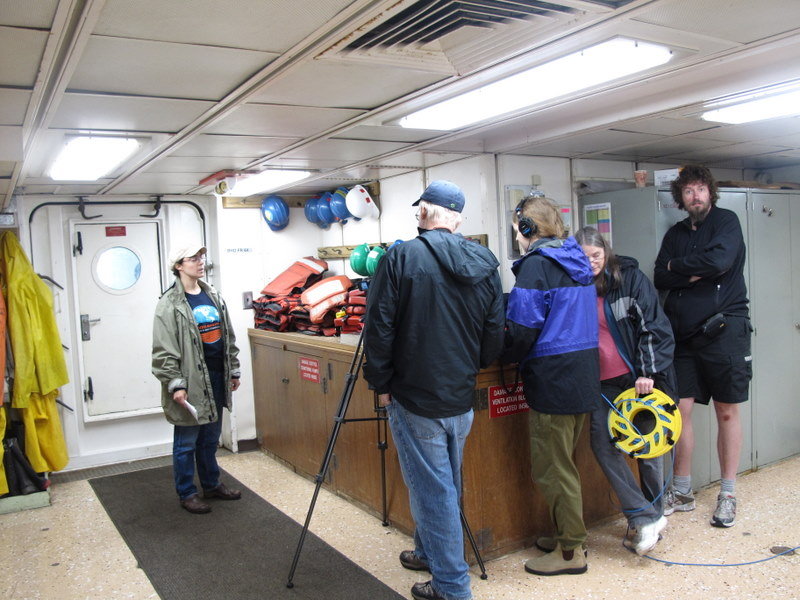 Thanks St. Joseph's Elementary!
This morning we did our first live video broadcast of this expedition! Thanks so much to St. Joseph's Elementary summer school program in Alameda, California. We spoke to about 50 kids for about half an hour about life at sea, the Atlantis, and the science we are doing out here. The participants got to speak with Ronnie, one of our able seaman and Beth, one of our microbiologists, in addition to myself. They were a great audience and had lots of super questions. Thanks St. Joseph's and feel free to send us more questions!
We are scheduled to do a live program with the North Museum in Lancaster, PA tomorrow.