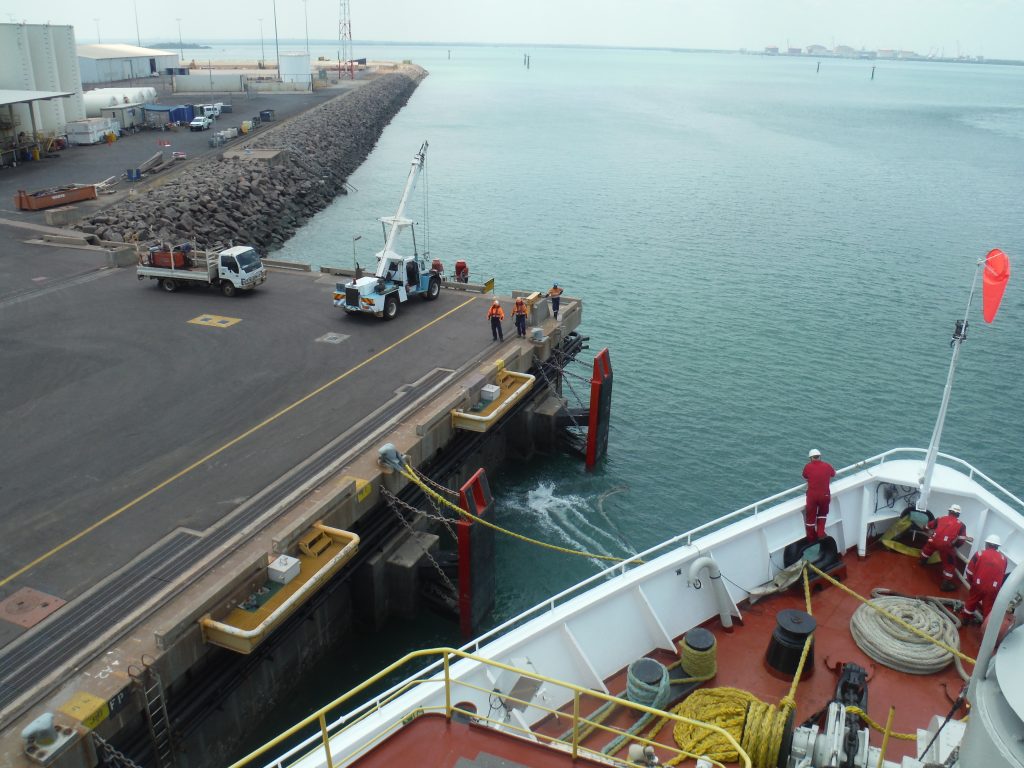 the departure: "Larguez les amarres!!"
ça y est ! le Joides a pris la mer à midi.
Tout le monde sur le pont pour voir Darwin s'éloigner. Grand moment !!
Vers 1h  retour vers les labos ou la salle de conférence.
Avant de reprendre nos activités , safety drill !! Exercice de sécurité: connaître  son canot de sauvetage, avoir son gilet de sauvetage, savoir comment se comporter …
Rien n'est laissé au hasard sur le bateau. Pendant les jours à quai le staff du bateau a passé des heures à amarrer correctement tout ce qui se trouve sur les ponts ou dans les soutes.
De la cale jusqu'aux cuisines en passant par les labos tout doit être vérifié et correctement stocké.
Memorable day !!
– the first one at sea.
– the first safety drill,
– the first picnic on the deck after a day  working on  the schedule of our videoconferences
(thanks to the staff cooking wonderfull grilled tuna and chicken  )
– the first sunset .
Tonight our time will change: – 1/2h.