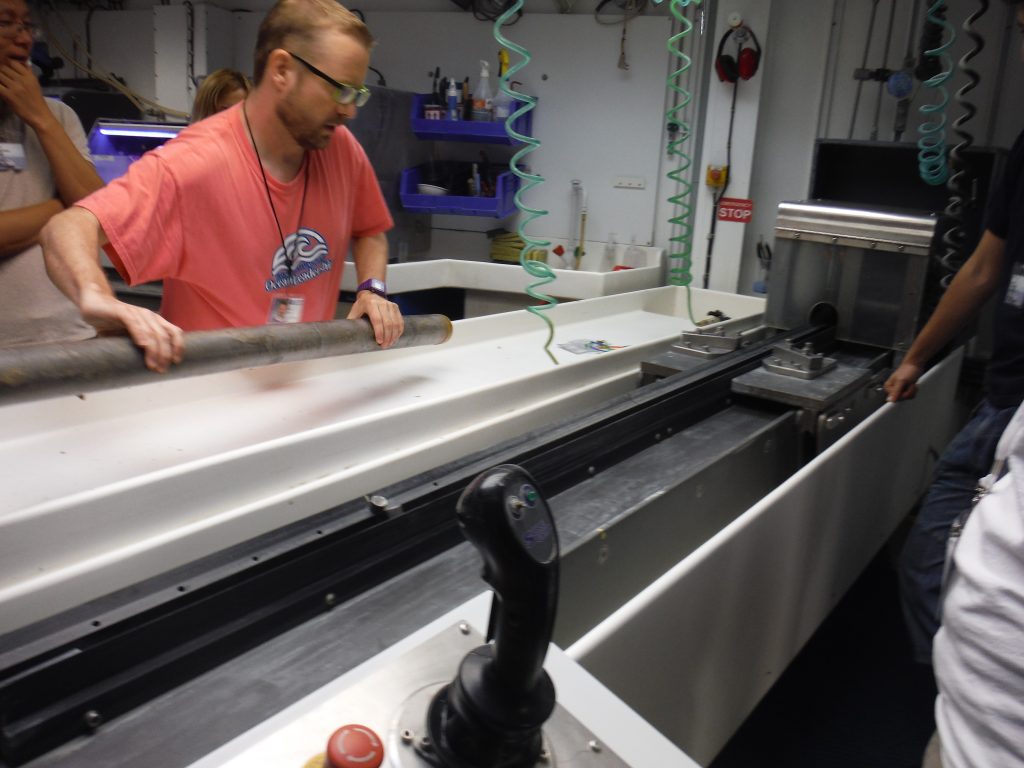 In transit to site UI465 (MAL-01A) day 7.
Training and presentations continue on board. Everyone takes the measure of what awaits him when one is on the 1st site and that the cores will go up one after the other: fast and furious!
Say the "elders" and technicians who know that sediments go up much faster than rock carrots. They may not have more than twenty minutes to process the carrots as they go up. Within a few minutes they will be able to give an age, physico-chemical characteristics. But we will see that when the time comes !!