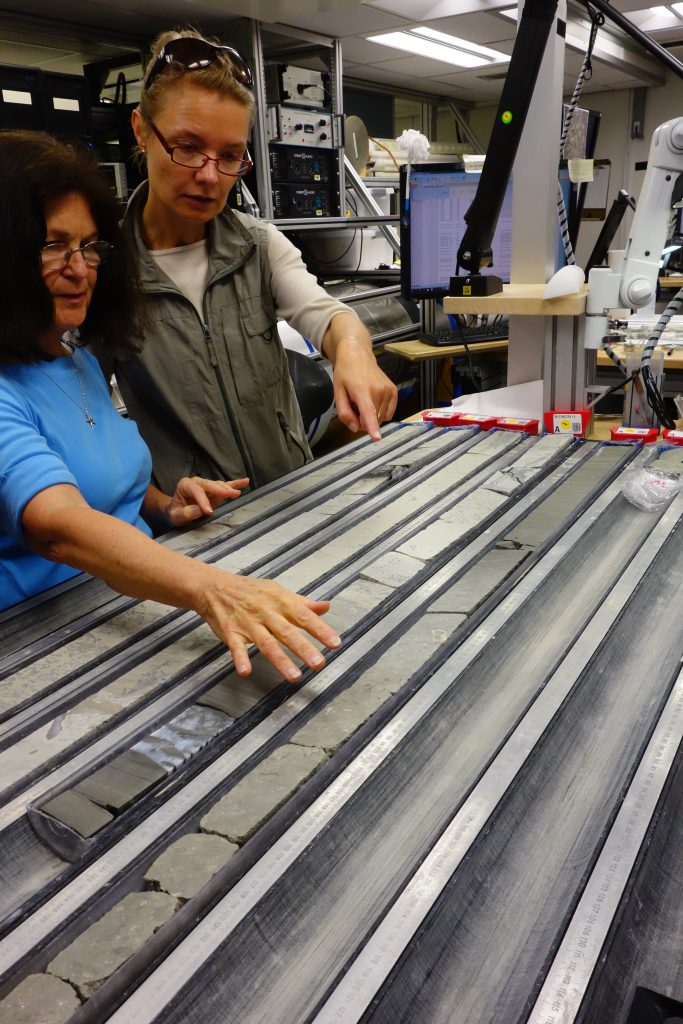 We've made it. After 57 days and almost 5.2 km of material from 7 different sites, we finally cored our last core.
In the beginning of the expedition, Kara briefed the science party on the rough expedition schedule and operations plan that included 7 days of "Contingency Days". At first I thought, "WOW! That's a lot of contingency days," but after 8 weeks and 7 sites, 7 days seemed not enough! We've essentially run out of our extra days and had to choose the most optimal operations plan to get the highest values material. Thankfully, at this site, the recovery was pretty good the first couple of holes. But now that we're coring deeper in to the seafloor and encountered harder layers of sediment, the recovery has not been so great. 🙁
Don't get me wrong… I'm more than ready to finally get off the JR and live and sleep like a normal person again. (Night shifts have turned me into a vampire and now I hiss at the sight of the sun.) But after completing our LAST ship to shore broadcast yesterday, I realized how little time we had left to bring everything to a stop, turn in my final projects, and get ready to tag out with the next expedition's education officers.
Oh my word, only 3.5 more days!
So much to do and yet so little time.
Jisun
---
As for fun exciting news:
Hideko (my roommate and bestie) won our ping pong tournament! Never knew I was sleeping in the same room with a Dr. Hideko Takayanagi – geologist by day, ping pong master by night.
The trophies were so darn cute! Thanks Millie for making them. And thank you Eun Young for the prize donations. 😀