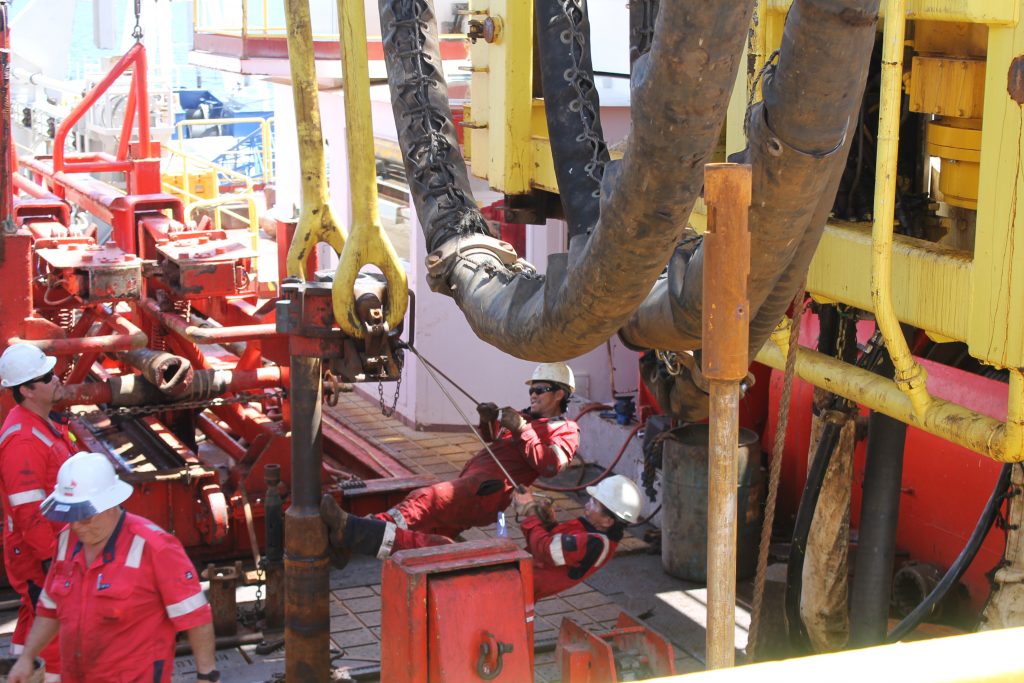 Exp359. JOIDES: No "Core on deck" today …
A lot of work however on the rig floor ( https://www.facebook.com/joidesresolution < ).
Today it was decided to stop drilling the time to change drill head. Given the nature of the sediments and to ensure that the best data was recovered, it was chosen to drill in RCB : Rotary Core Barrel  ( http://iodp.tamu.edu/tools/ < )
More suitable for medium hard to hard sediments.
A priori the bottom of the borehole brought us to 13, 6 Ma back in the middle of the Miocene, a period that experienced a cooling that is of great interest to our researchers. In addition to correlating sedimentological, paleontological, etc. data with the seismic stratigraphic profile, they see the opportunity to describe a paleoclimate and to understand how it evolved.