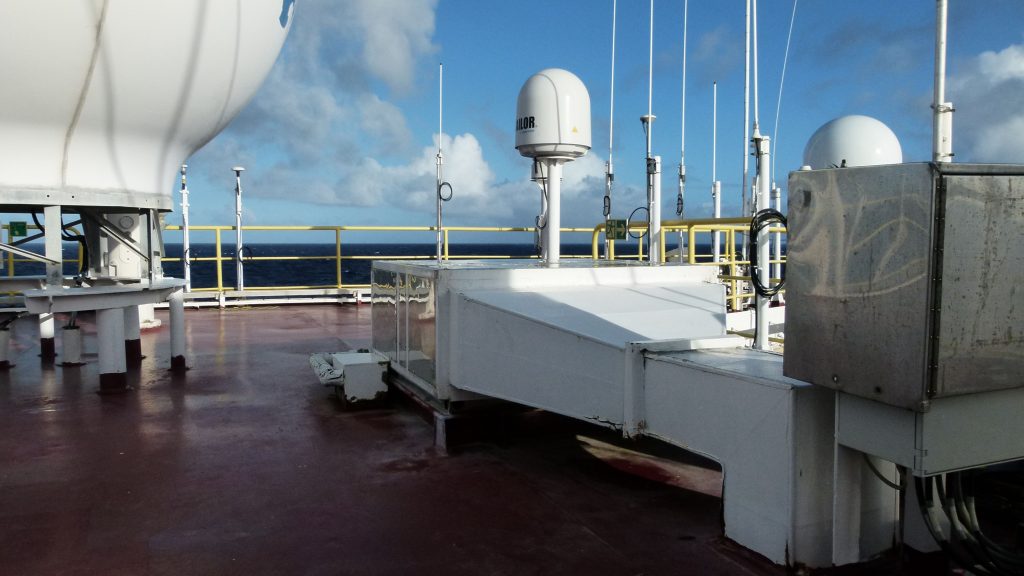 Tour the Ship (English Version)
While the JOIDES Resolution is still above the summit of Blue Moon (Yinazao)-Seamount, drilling core after core out of it, we have time to see the ship. Best Place however to look over everything seems the very top of it, above the Bridge. Here, in a silent corner, two old deck-chairs appear, where sometimes somebody can relax some minutes  for a break. Going down to the Bridge-Deck, we find the Life-boats. Places are redundant, because every boat can take 70 Persons and we have got 4 of them although we are only 140 Persons on board. Going deeper down through the Core-Deck we arrive at the Forcsle-Deck with Conference-Room, Laboratories and Offices. We are still one floor above the Main Deck, where the Galley and most of the cabins are. Going backward on the Steuerbord- side we pass by the Drill-Floor and the rack for the steel drill-strings.
At the end we arrive at the Helicopter-Deck. Since we do not have one with us, it can be used for scientists to go for a walk around it or to pose for a photo. Only from this perspective the drill-tower is to be covered in one shot. Now we have to go back to the Core-Deck with its Catwalk on the Backboard side, because we could hear again: "Core On Deck".