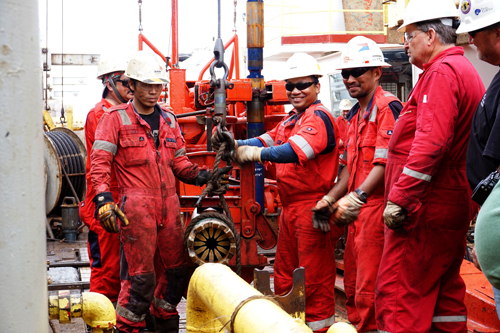 No, not that kind of cone.
This kind of cone.
There are typically 4 attached to the drill bits we use (some of our drill bits have 3). They act like teeth that cut through rock and are made of a material called tungsten carbide. The only thing harder is diamond.
Over the last couple of weeks we've had drill bits come up on to the deck missing cones. On the 30th we lost three and on Saturday we lost one from the latest drill bit.  After a couple of "fishing" trips to look for the cone in the hole we are happy to announce that we have found it!
It came up in a junk basket. We are all glad to have recovered the cone so that now we can get back to coring!
Chief scientists Henry Dick and Chris MacLeod