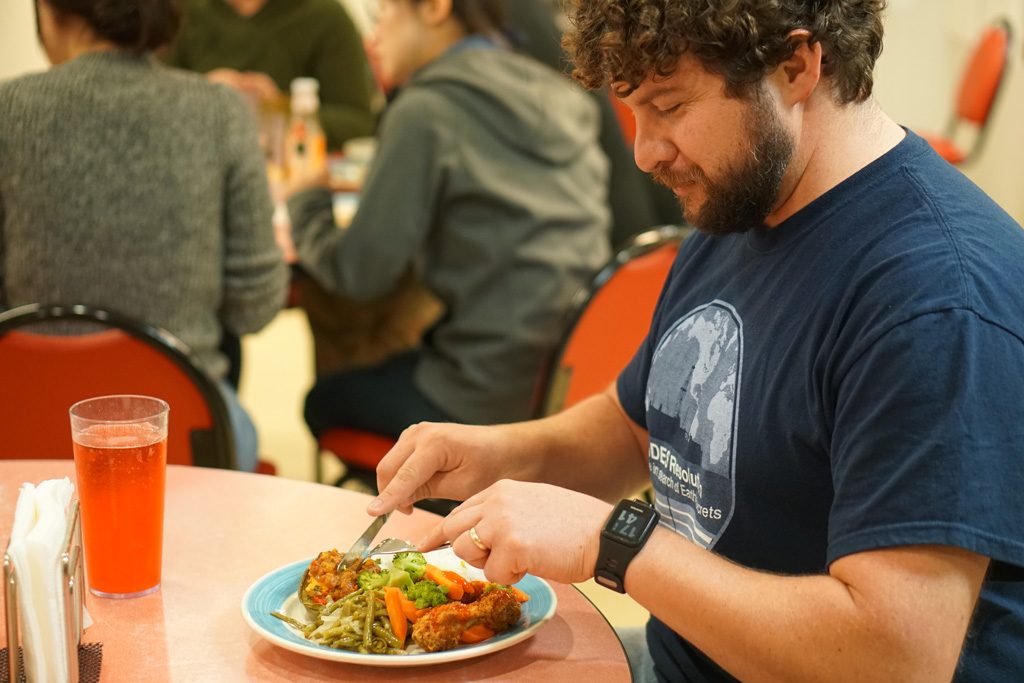 It takes a lot of food to keep 130 crew going for 64 days at sea. Tim, the catering manager or "camp boss" was responsible for ordering and loading enough food to keep everybody happy and well-fed for the whole time, and he's done a great job!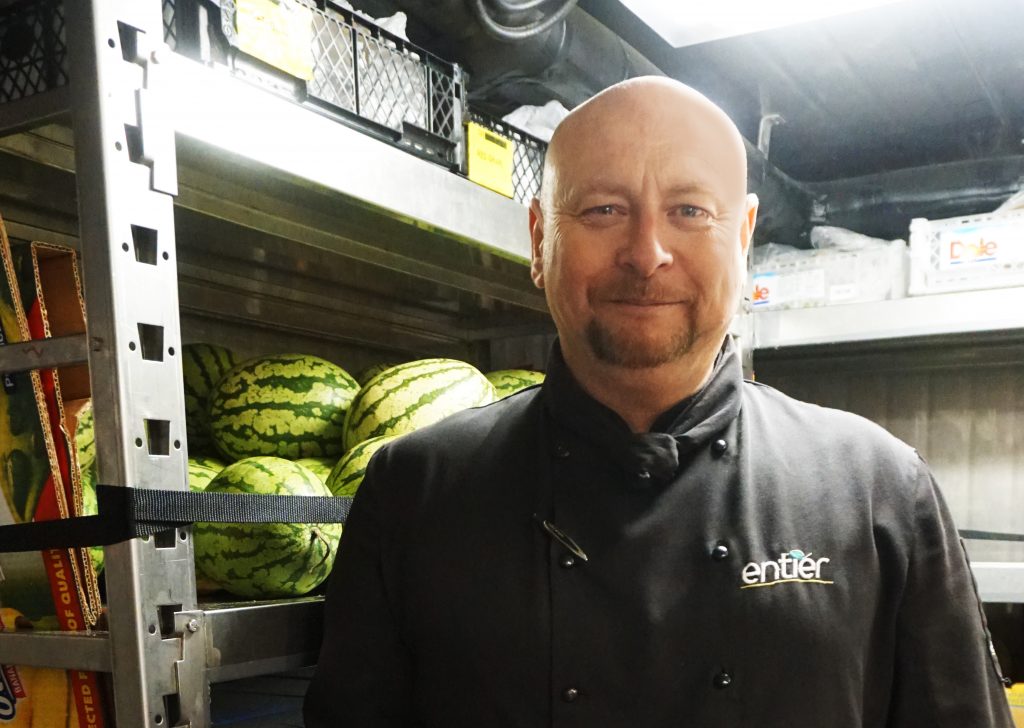 Everyone is working on shifts, so there are hot meals every 6 hours (6am, noon, 6pm and midnight). There's usually 3 choices of protein and a vegetarian option, as well as two kinds of soup. You can also order an omelette at any meal (with your choice of filling – cheese, mushroom and peppers is my favourite). There is always toast and cereal available as the first meal of a scientist's day might be at noon, or at midnight, where they might not feel like a full meal. There's also a salad bar with fresh vegetables, cold boiled eggs and homemade hummus, and freshly-baked bread every day.  For afterwards, we have tea and coffee, hot chocolate, cheese and crackers, "ginger snaps" (for New Zealanders and other members of the commonwealth, these are a kind of inferior gingernut) and digestives. We also have a seemingly never-ending supply of melon.
For snacks between meals, Albert the baker keeps the galley stocked with baskets of cookies, donuts, cakes and muffins. There's always a big stack of apples, pears and oranges (not bananas — they don't keep well, and ran out in week 2.) If you want a sweet treat, there's a dessert cabinet, ice cream machine and coke machine.
How do we have all of this fresh food weeks into our expedition? The ship has a large ozone fridge, which keeps fruit and vegetables fresh for months, as well as ample freezers for meat, ice-cream and so on. Tim showed me around the stores, and reassured me that we could survive being trapped in sea ice all winter (a very unlikely scenario, as we have an expert sea-ice observer on board) and still eat well!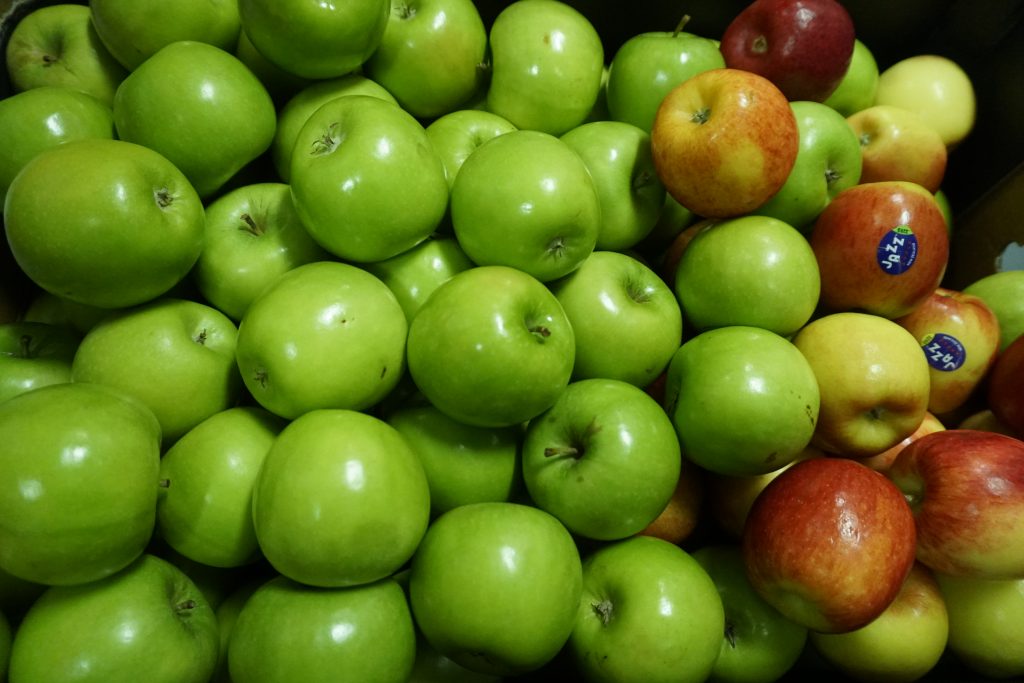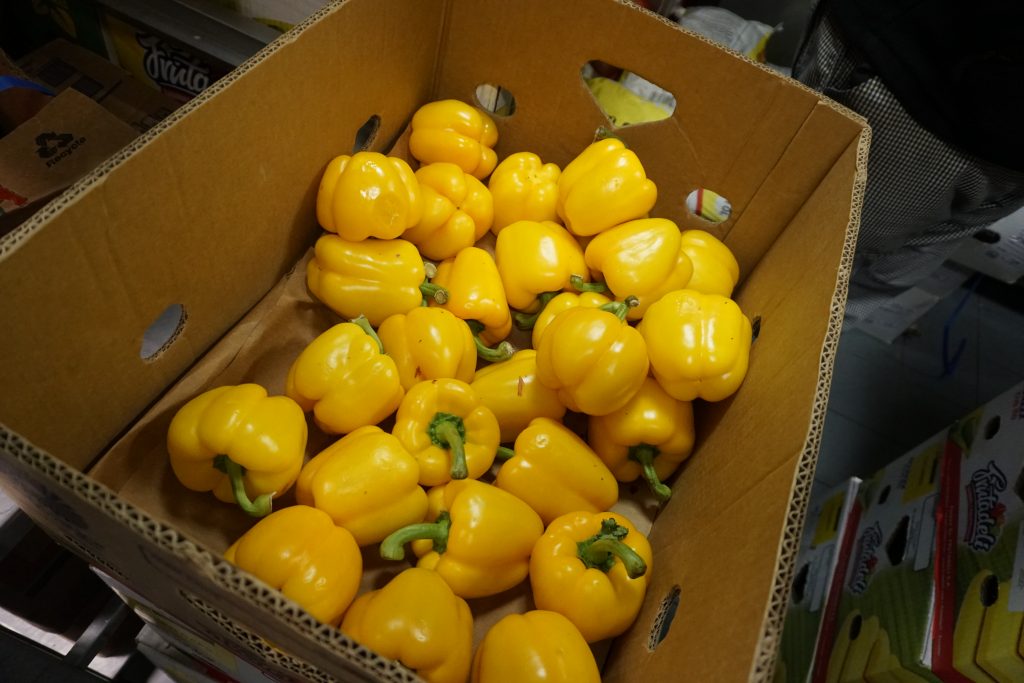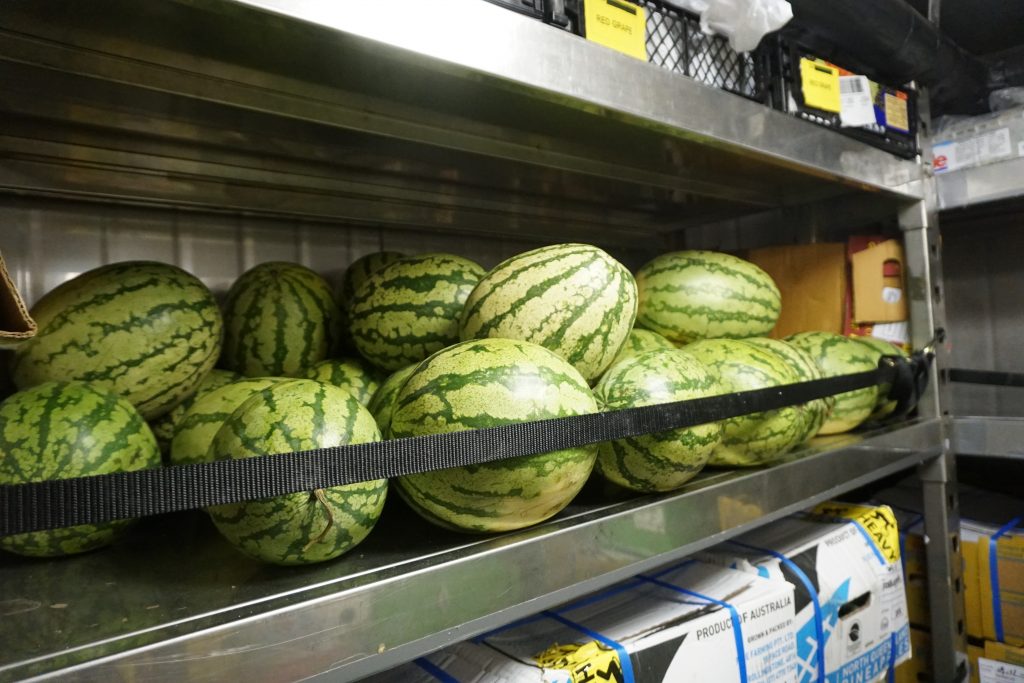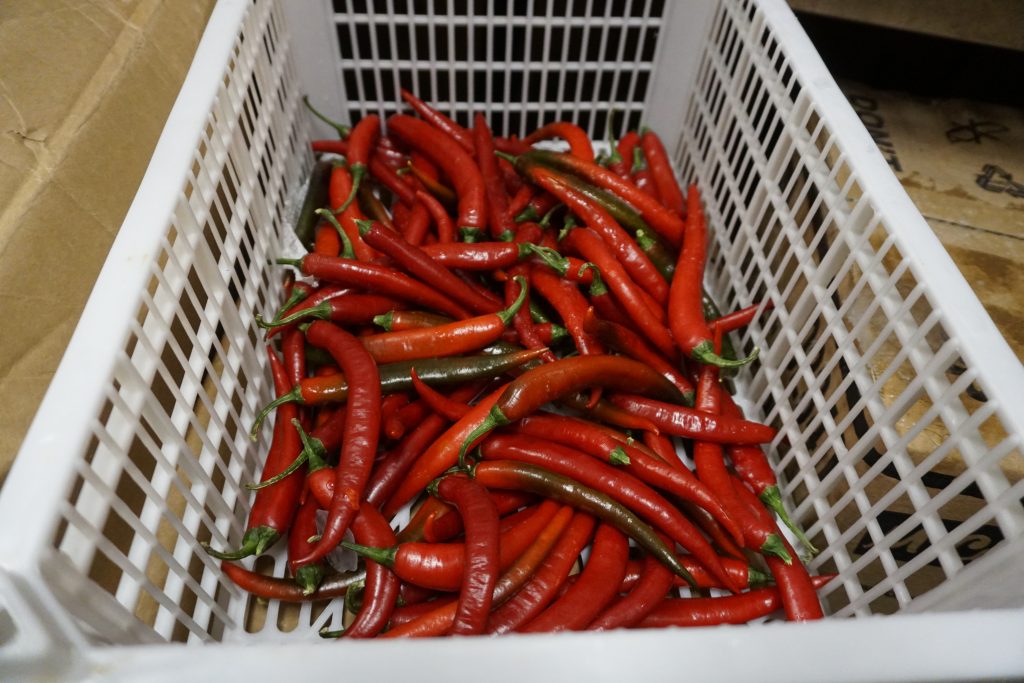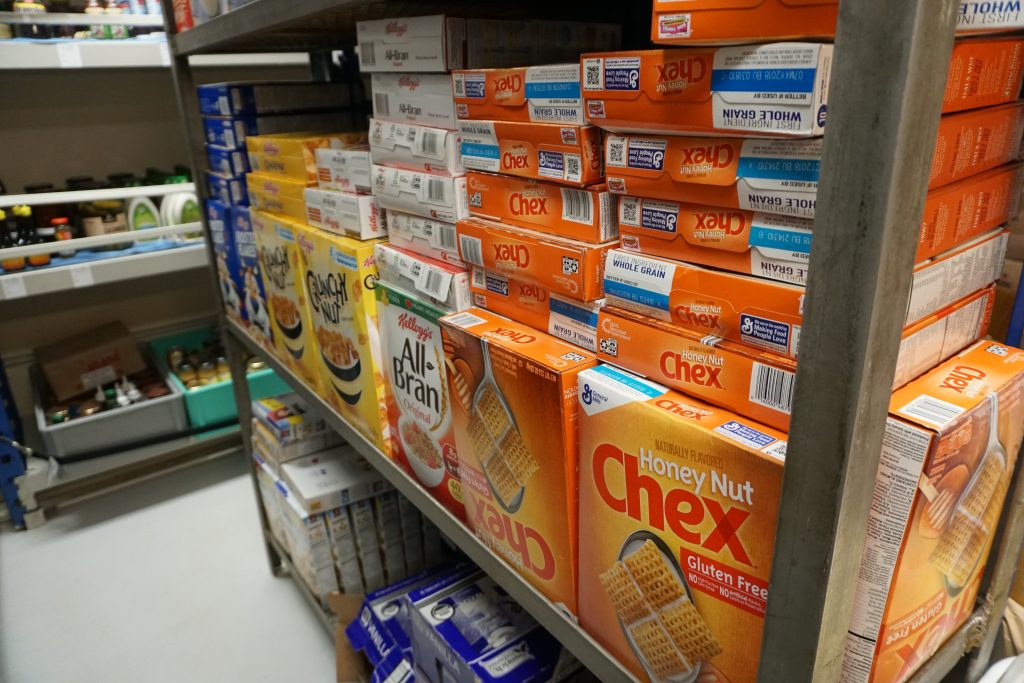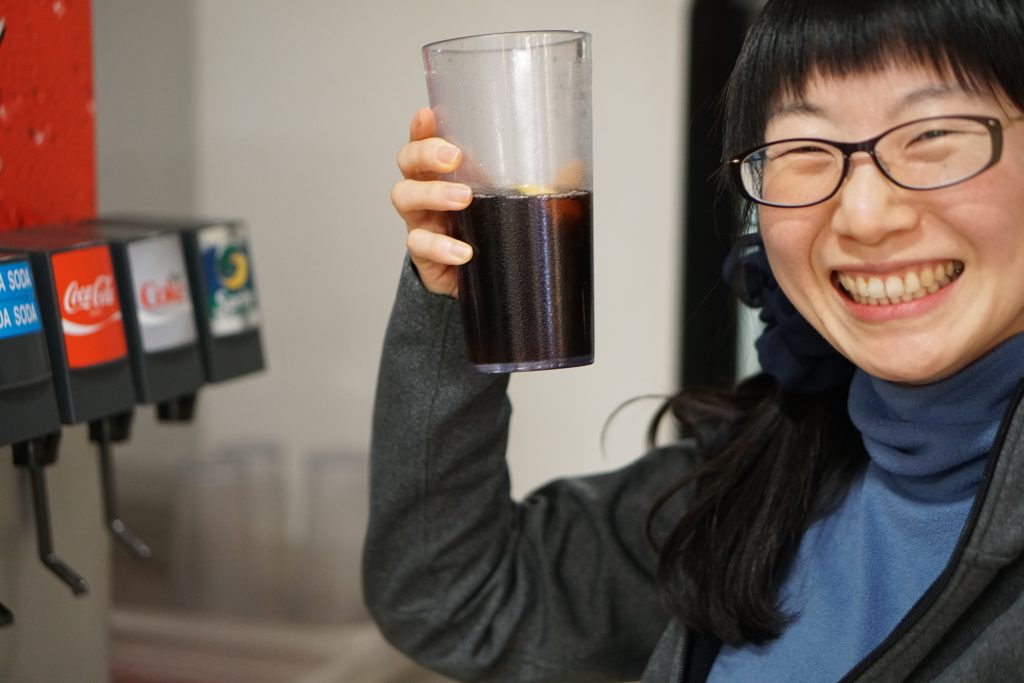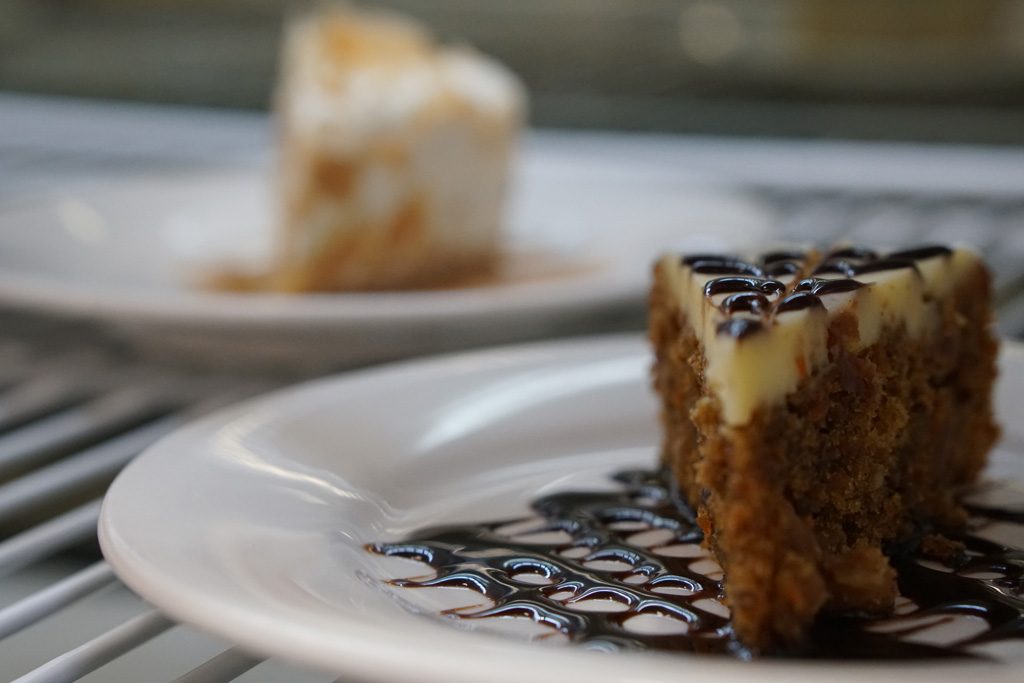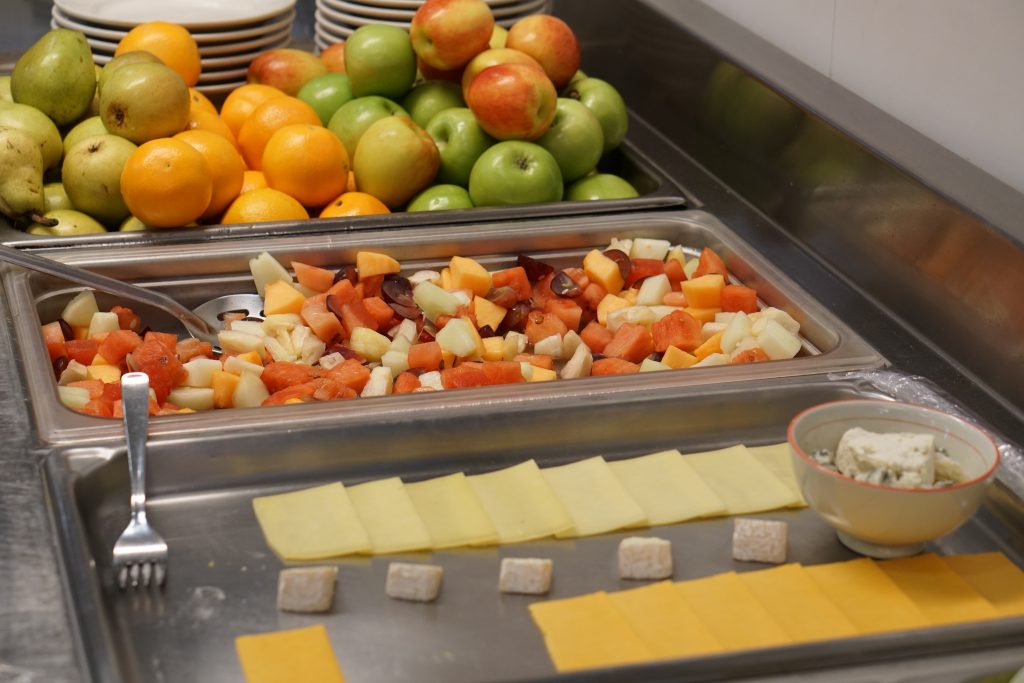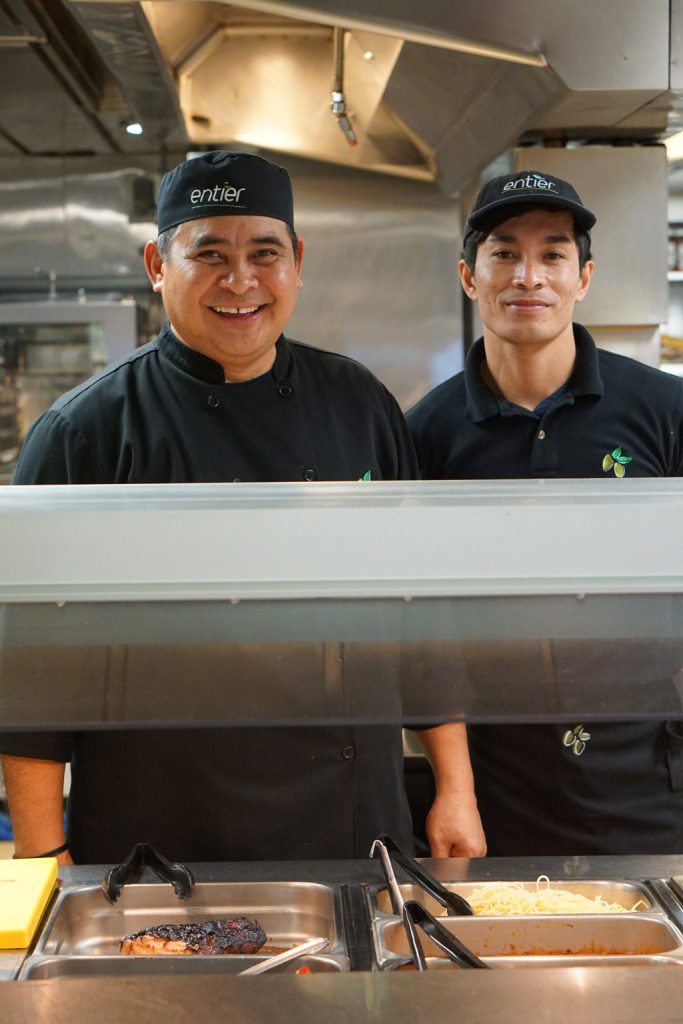 As a bit of fun on board, we had a "guess the egg" competition, to see who could guess the total number of eggs we took for the expedition.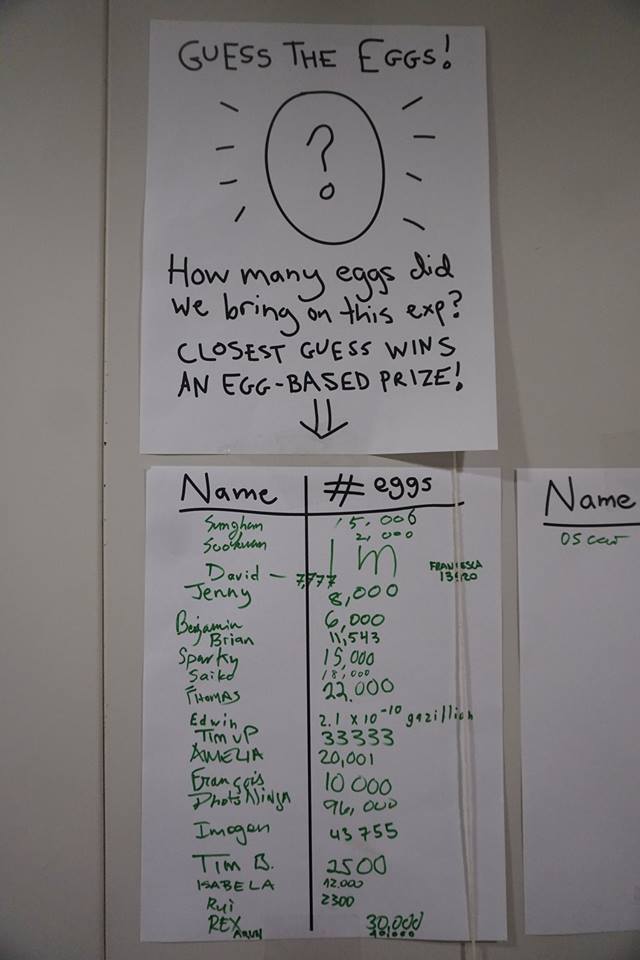 The true number was 990 dozen, which is 11,880 eggs! The closest guest was from our resident Brazilian scientist, Isabela de Sousa at 12,000. The "egg-based prize" she won was 5 chocolate eggs hand-made by our onboard baker!