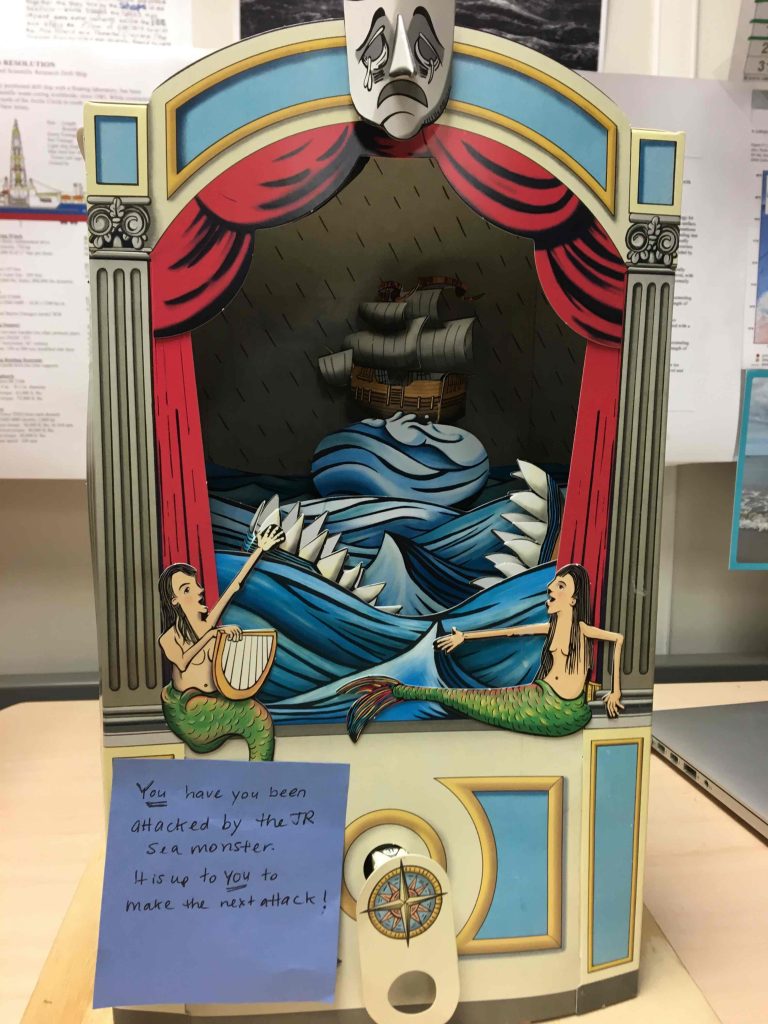 You have been attacked by the sea monster!
(Blog posted for Karen Romano Young)
Yesterday a really wonderful thing happened.  I had brought aboard another kit, something I picked up at a museum a few years ago, to make a cardboard puppet theater with a ship at sea, and when you turn a crank a sea monster comes up and eats the ship.  One of the scientists made it, and asked me what we should do with it. We stuck a note on it saying YOU HAVE BEEN ATTACKED BY THE SEA MONSTER, pass it on… And this thing has been popping up on people's desks around the ship. Yesterday it was Viv's birthday, and it appeared on her desk — and someone had built a motor for it with a sensor so that when you came near it, the monster jumped up and ate the ship.  EPIC. Brilliant!  Julia said "This is why I love going to sea."  YES. Exactly.