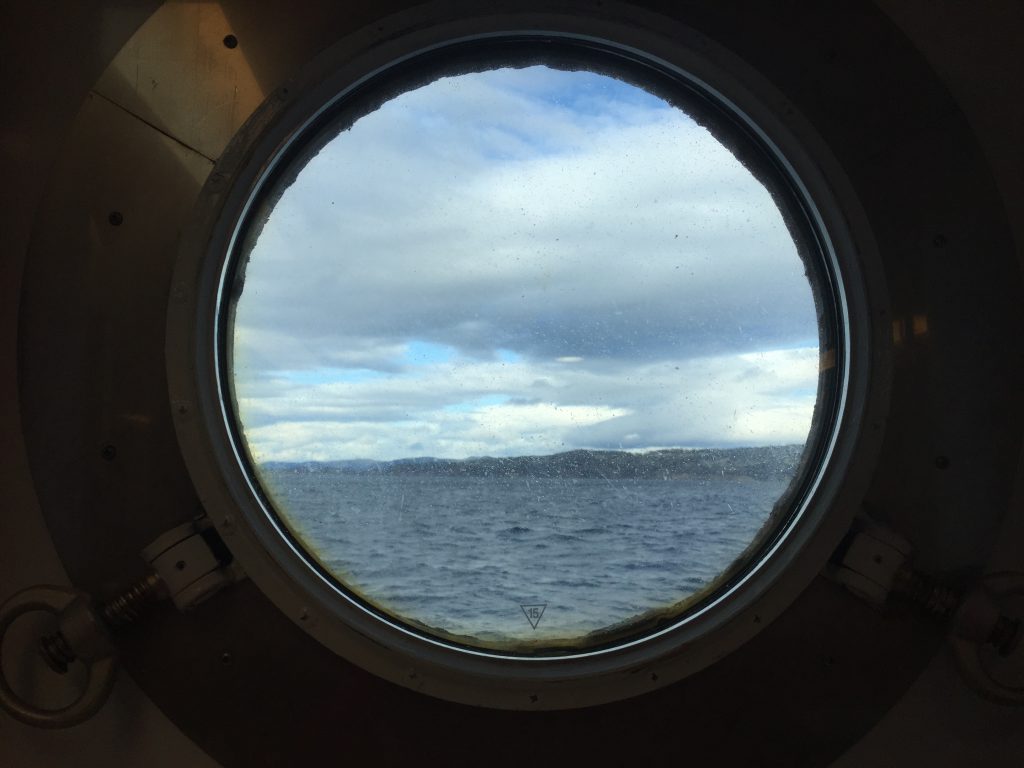 It's a different world living on a moving, floating structure. On an impeccably blue and white background, you can see the crew decked in red moving here and there, constantly at work. From my office window, I can see the ocean, I can see the drilling derrick towering over the rest of the ship as guardian, and I can see the core deck where the scientists first meet the new core.
We are a small city at sea. We have scientists from all over the world- Brazil, Australia, USA, China, Japan, France, Germany, the United Kingdom, Denmark, Korea, and Italy. The bulk of conversation happens in English but you can hear snippets of accents and languages from all over. It reminds me of Brooklyn, of home.
Work is happening around the clock. We all have twelve-hour work shifts and everyone is allotted some daylight hours and some nighttime hours in which to keep progress happening. We haven't even been at sea for a full week and already things have shifted and sifted into place; there's a pleasant rhythm at work.