We are starting a new series featuring books our scientists and crew members onboard are currently reading!
Here's our first instalment: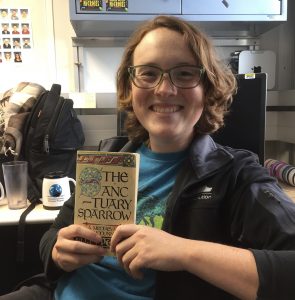 I just finished "The Sanctuary Sparrow: A Medieval Whodunit" by Ellis Peters. The story is a murder mystery but set during the medieval ages. The main character is a Benedictine monk named Cadfael who uses his good sense, logical thinking, and knowledge of plants to help shed light on crimes committed. There's also some love story intrigue as well!
I couldn't believe my good luck when I found this story and a few others in a used bookstore in Australia. I remember watching the tv show based on this book series with my mom during the 1990's and it seems like such a treat to have something that reminds me of her while at sea.
Stay tuned for more!