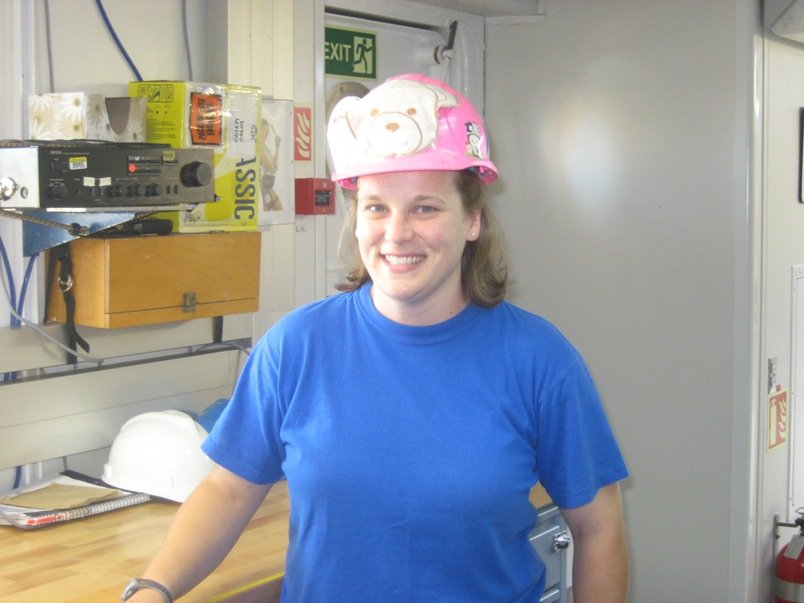 What a great day this has been.  First – I actually went to bed at the right time and got up at the right time! Off to a good start.
Then I had my first video conference with some students from a Baltimore middle school, hosted by the Maryland Science Center.  It was a great conference, at least in my inexperienced opinion!  The kids had great questions and were very enthusiastic.  I was able to go out on the galley deck and let them see the ocean in the dark.  We went to the core lab and Kristin (that's her in the pink hard hat!) was nice enough to step in and speak to the kids about what training the technicians on board have to go through.  She told them about what degrees the techs have, and about the specialized fire fighting training they have to have.
My test with Watauga Middle School went well, so now we can start scheduling my "visits" with my students and I'm very excited for that to happen.
And, to top it all off, the Sunday barbeque is going to be today because tomorrow is supposed to be bad weather!  (Yes, it's Saturday the 14th!)