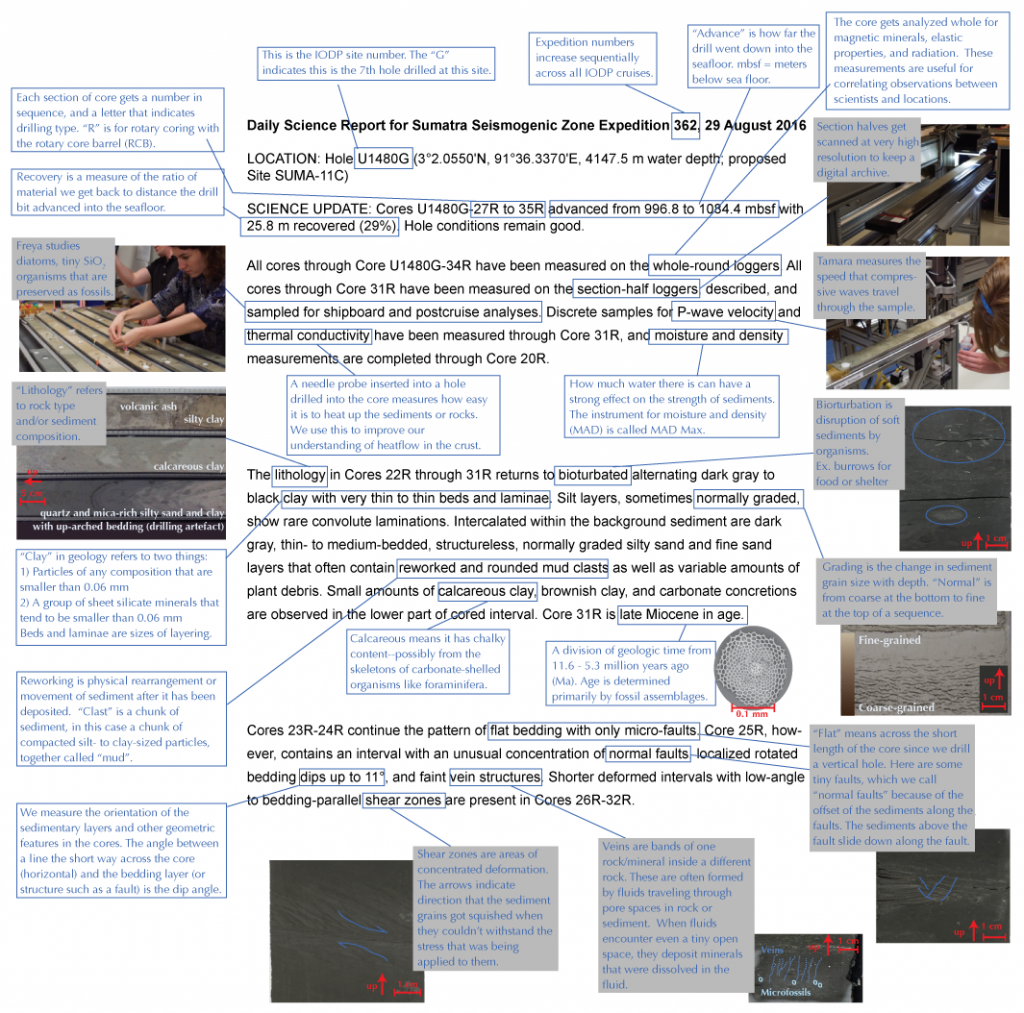 Daily Science Report Explained
Each day, our Staff Scientist/Expedition Project Manager sends out an update to the ship and to our colleagues on shore. The daily report summarizes the scientific findings from the day before. Here's an example of a daily report, explained with photos!

Click on the photo at left to make it bigger.