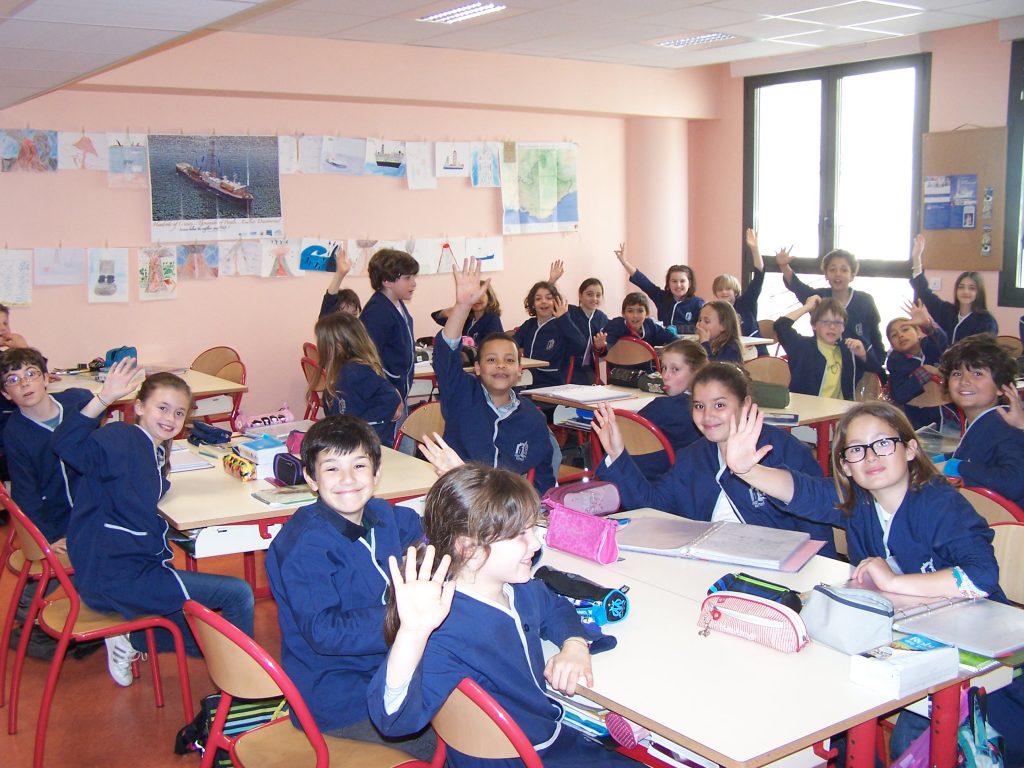 Florida, France, Iowa, Martinique, Puerto Rico, Texas
As we finish Week 5 of Expedition 340 many guests have come aboard to join us from classrooms around the globe. Students from Florida, France, Iowa, Puerto Rico, Texas and the French island of Martinique have toured the JR! We are currently off the western coast of Martinique and the island is in sight from the JR at Site CARI-07. Our goal is to drill over 500 meters into the seafloor. It has been a wonderful time of learning during our LIVE Aboard the JR video broadcasts. Students and their teachers had virtual tours of the JR followed by question and answer sessions with 340 Ocean Detectives. From the JR, we extend a wave of thanks to students, teachers, 340 Technicians and Scientists for generously sharing time, questions and research.
Students and teachers from American Military Academy in Puerto Rico, Baypoint Middle and Shorecrest Prepatory in St. Petersburg, Florida and Sarasota School of Arts and Sciences in Sarasota, Florida were hosted by first-time presenters for the LIVE! Aboard the JR Broadcasts Michael Martinez (L-side photo), Konduri Subramanyam (R-side photo), and Andy Fraass (pictured below).
Students from Crenshaw Middle in Crystal Beach, Texas and University of Texas in Dallas were hosted by Jutzeler Martin and
co-Chief Scientist, Osamu Ishizuka (pictured below).
Broadcasts to France and Martinique were hosted by Anne Le Friant, Sara Lafuerza Colas, Georges Boudon, and Benoit Villemant. A special thank you to children from Primary School Marseille for sharing these wonderful drawings inspired by their weekly communications with 340 Co-Chief Scientist Anne Le Friant. French students are following her blog at joidesresolution.org/blog/284. Merci!