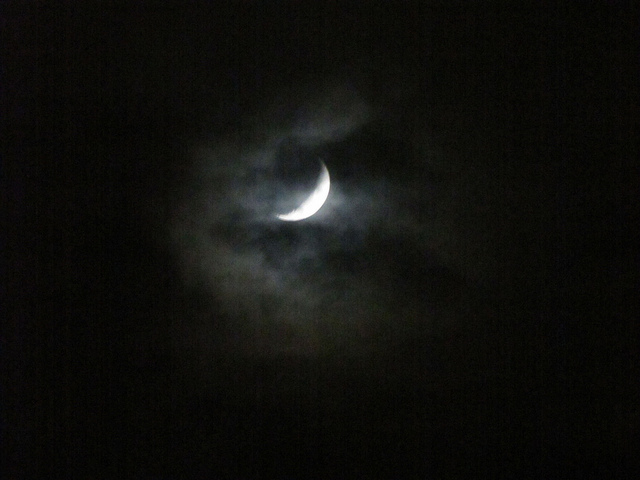 I must go down the the seas again….
Last night was the last night that we were in transit between Taipei and the drill site. After the rolling waves and buffeting winds of the second day, now the sea was comparatively calm, and the wind was blowing steadily but strongly from behind the ship. The white wake spread out evenly, slowly fading into the still darkness of the empty ocean on either side of the ship.
During transit, most of the lights on ship are switched off, so the top deck was only lit by a quarter moon, thinly veiled by cloud, with just the odd star peeping out through an occasional gap. The horizon wasn't visible – the grey sky above grading down into the black ocean.
I live in a modern, heavily inhabited nation in the Western World where I am never more than a few miles from habitation. This surrounding gulf was unlike anything I had experienced before, and suddenly I completely understood the obsessive draw of the sea that some people have. I stood and recited a favourite poem by John Masefield….
I must go down to the seas again,
To the lonely sea and the sky,
And all I ask is a tall ship,
And a star to steer her by……
While I knew there were other people just below deck, working, reading, eating and playing, I felt alone on the top deck, scanning the emptiness in all directions and feeling truly spellbound. We were due to reach our destination by the morning, and I was aware that this quiet time was a time to savour before the 24 hour drilling commenced.
I knew that my next blog post would be describing something completely different!