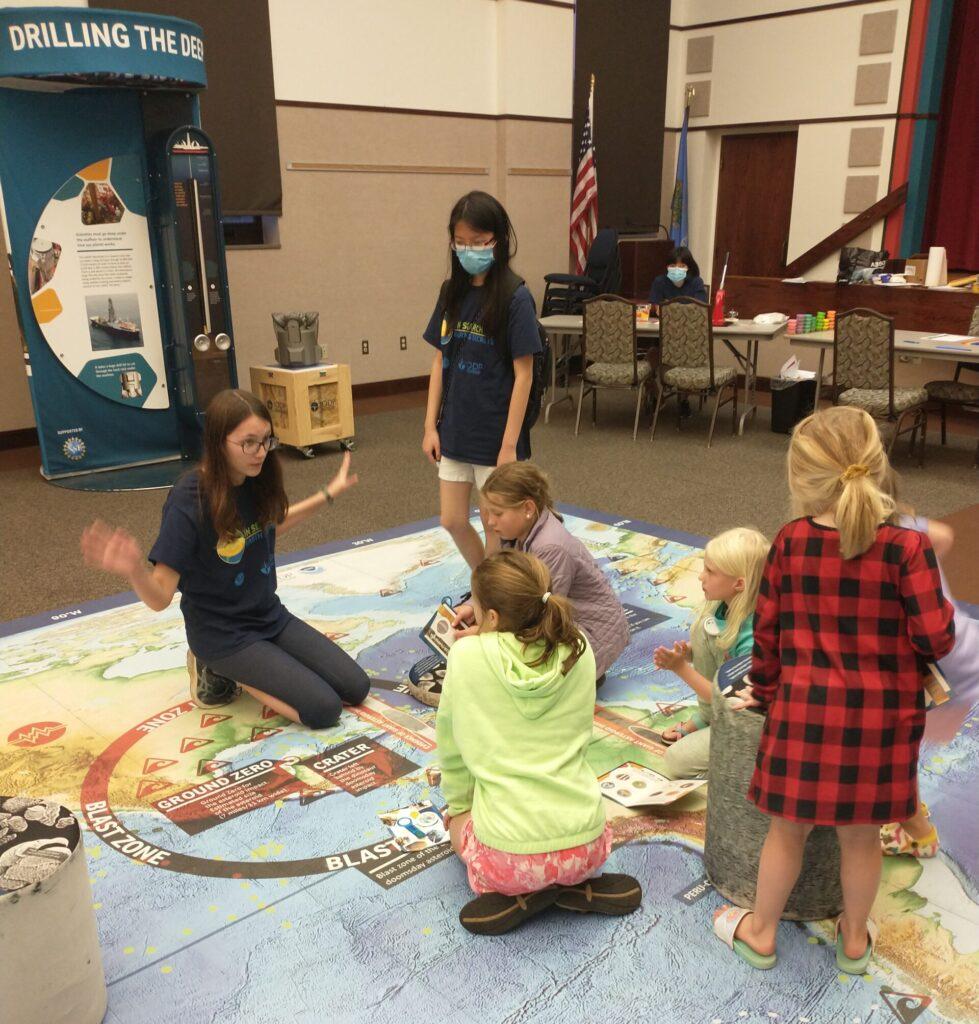 In Search of Earth's Secrets on Santorini
Next week residents and tourists on the Greek island of Santorini will be invited to explore an exciting interactive geologic exhibit about scientific ocean drilling. The International Ocean Discovery Program's (IODP) traveling exhibit 'In Search of Earth's Secrets' will be in residence at the Bellonio Cultural Center in the town of Fira from October 16-23. The exhibit is expected to host more than 2,000 school children in the mornings, followed by afternoons open to the general public.
The exhibit draws people into a world of marine geologic discovery, featuring video games, a slideshow, microfossils under a microscope, a 3D-printed model of Santorini, a huge floor map of the world, and a miniature inflatable version of the ocean drilling vessel JOIDES Resolution. Visitors can delve deep into the science of ocean drilling and how rock and sediment cores retrieved from the seafloor have helped us solve many of Earth's biggest geologic mysteries. With activities such as bingo and a sticker passport, the exhibit is fun and educational for kids as well as adults.
The exhibit will set the stage for IODP Expedition 398, which will be scientifically drilling off the coast of Santorini in December, January, and February. This will include a week spent superficial drilling inside the caldera, well in sight of land. The expedition is the culmination of several years of discussion, planning, and preparation by scientists from around the world. More than 30 scientists from 9 countries will be sailing on the ship during the 2-month expedition. The sediment cores retrieved during the expedition will provide a treasure trove of material for further scientific investigation into how and why volcanoes erupt in this region, potentially impacting millions of residents and visitors every year.
Expedition 398 will be setting sail on December 11, 2022. Get ready to follow us on social media and experience the excitement of ocean drilling and marine science from your own home!
Follow us on
Twitter: @TheJR
Facebook: https://www.facebook.com/joidesresolution/
Instagram: @joides_resolution
Learn More