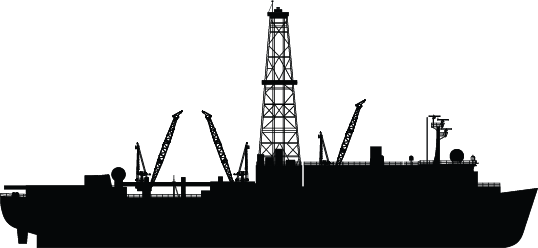 JR Profiles Episode 11: Ian Cortez, Roughneck
I got to sit down with Ian Cortez, a roughneck on the JR from the Philippines to ask him a few questions about himself and his experience on the JR. Read his responses below to learn about Ian and his career at sea!
Please tell us a little bit about yourself…
I'm Ian Cortez. I live in the Philippines and am originally from Pampanga, which is famous for delicious food! I'm usually called Mac-Mac, a name given to me by my grandmother. I have been an Able Seaman for two years and have now been given the chance to be a Floorman/Roughneck. Being a Floorman is a difficult job as you must be flexible at all times when needed. We usually operate and handle some machines on the (drill) floor. This is my third expedition as a Roughneck.
What do you do on an average day at work?
Everyday we face new things to do. Much of what we do is prepare for everything going on and to be ready in case we are needed for any situation.
What are the biggest challenges in your job?
The challenges in our job are basically dependent on the weather, which has a big impact. The weather is also a challenge for our families who care about us because even the simplest job can become hard as a result of weather.
What are your favorite parts of your job?
My first favorite part of my job is being safe at all times, not only for myself, but for others also. The second thing is to finish the job with a good result. When the core comes up full, we're happy for the scientists' satisfaction.
What's something you've learned that you wish you knew when you first started your job?
On my first day of the job, I wish I had a greater awareness of safety for myself and others. Being a seafarer was not my original profession and was not related to what I studied, but fortunately I have a family-friend that cares for, teaches, and mentors me. I'm glad to have them.
What do you find most interesting about your job?
The most interesting thing in our job is that we pull out rocks and soil in cores that are drilled from certain depths. Sometimes it becomes difficult and is hard for the driller to get a good core. We get to see cores from different places on Earth.
Watching sunrises and sunsets is priceless for me. I also get to see different kinds of fish and birds at sea. It's indescribable.