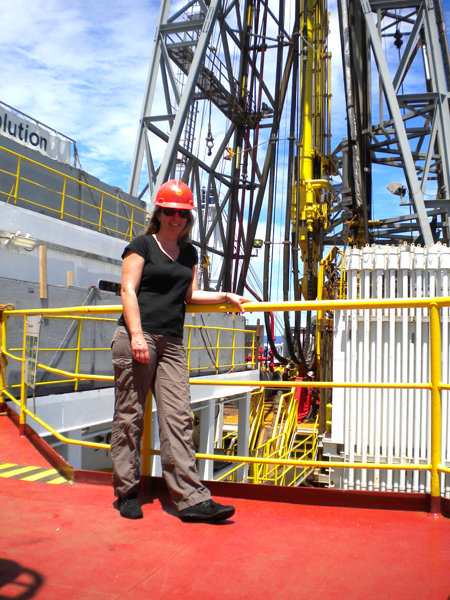 Meet One of Our Scientists
Today, I am going to tell you about Wiebke Ziebis, one of the microbiologists on this expedition.
Wiebke Ziebis is a marine biogeochemist / benthic ecologist at the University of Southern California. She grew up and received her professional degrees in Northern Germany. She earned a Master's Degree in Marine Biology from Kiel University at the Institute for Marine Research and carried out the research for her Ph.D. thesis at the Max Planck Institute for Marine Microbiology in Bremen, receiving her doctorate degree in Marine Geology from the University of Bremen. In 2001 she came to the United States on a German funded research fellowship at Scripps Institution of Oceanography in La Jolla, California. In 2003 she was offered an Assistant Professorship at USC in Los Angeles. In addition to performing research she teaches both undergraduate and graduate level classes in a multitude of disciplines from introductory biology to marine biogeochemistry and environmental microbiology, and others.
Her research interest lies in the biogeochemistry and benthic ecology of the shallow and deep seafloor as well as the deep-subsurface. She studies the importance of microbial communities and activities on biogeochemical processes and element cycling.
In her spare time, Wiebke likes to surf, scuba dive, play with her Golden Retriever, George, learn new languages, travel, hike, ski and do yard work. That seems more like a full time job than spare time relaxation!