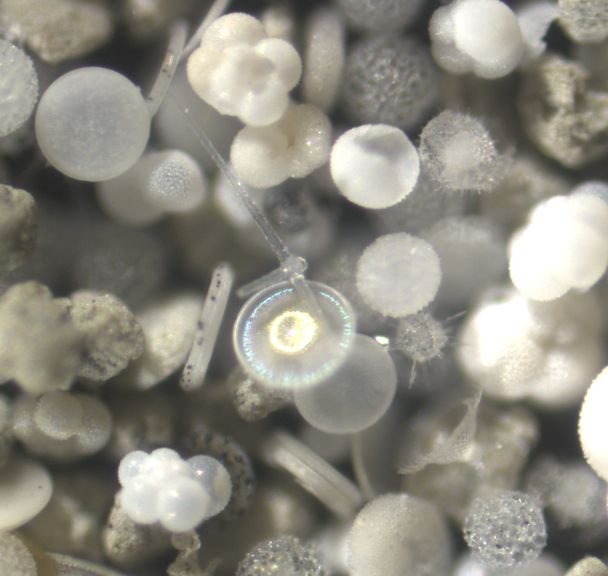 More for our NOSB core sampling friends!
So yesterday the US IODP site with all the scientific reports from recent years was down for some updating. When I went back today, it was very easy to find the Scientific Procedings from your expedition! This first one is kind of complicated, but I want you to see where I found it; Go first to the Table of Contents for Expeditions 303 and 306; Then scroll down past the chapters (well, you might find some of those interesting) until you find the Supplementary Material; Check it out: diatoms, radiolarians, forams, sediment and smear slides! Yes, that's one of the images from Site 1314B in the photo. You might even be able to match up some of the "bugs" in your slides with those in the images from the expedition! Cool.
Here's another page that includes everything from fun photos of the expedition participants to daily and weekly operations reports to links to all the science http://iodp.tamu.edu/scienceops/expeditions/exp303.html
Be sure and drop us a line to let us know if you try these out, and I look forward to seeing my new Corpus Christi friends when I'm home.
Leslie