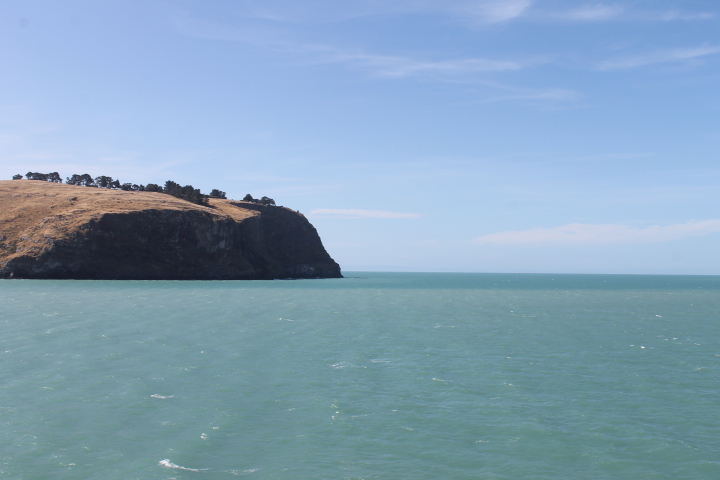 Setting out on expedition 374 to the Ross Sea!
Hi everyone, my name's Rosa Hughes-Currie and I'm a science teacher in Auckland, New Zealand. I'm aboard the JOIDES Resolution to learn more about the science aboard the ship, tell you about it, and to live my dream of sailing into Antarctic waters!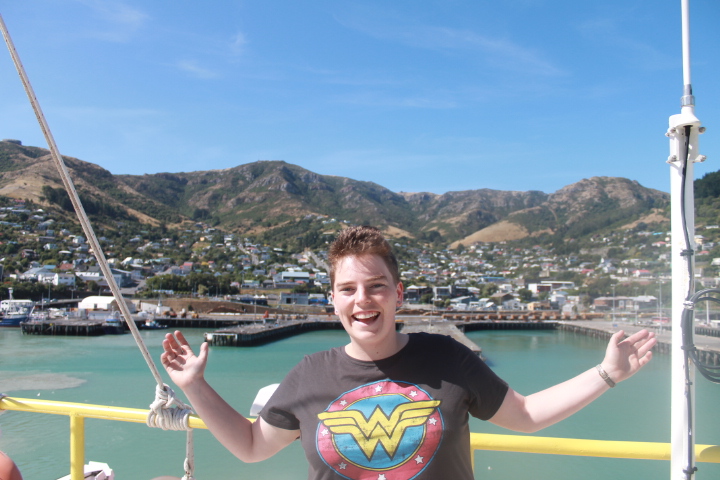 Our departure from Christchurch was exciting for everyone, but especially for me as we're leaving from my home town. Lyttleton harbour is a giant ancient volcanic crater, which is a great start for a geologically interesting trip. Of course my mum came to wave the ship off, and provide us with a stash of home baking to  keep us going on our 2-month voyage.
I'm excited to be following in the footsteps of so many southern travellers. The first person to visit the Ross sea was probably Ui-te-Rangiora, who traveled there from Rarotonga in the 7th century! After that, the first New Zealander to see Antarctica was a Māori sailor named Tuati on Charles Wilkes' expedition to the southern ocean in 1838. Since then New Zealand has always been an important place for Antarctic exploration and discovery. Lyttleton was the port that the Antarctic explorer Robert Falcon Scott left over 100 years ago never to return – although our journey will be a lot less perilous!
I'll be posting more soon about the amazing science which will take place on board in the next few weeks, helping understand the history of Antarctic ice in the Ross sea.
Thanks to Isabela Cordeiro de Sousa for the great photos of lyttleton harbour!