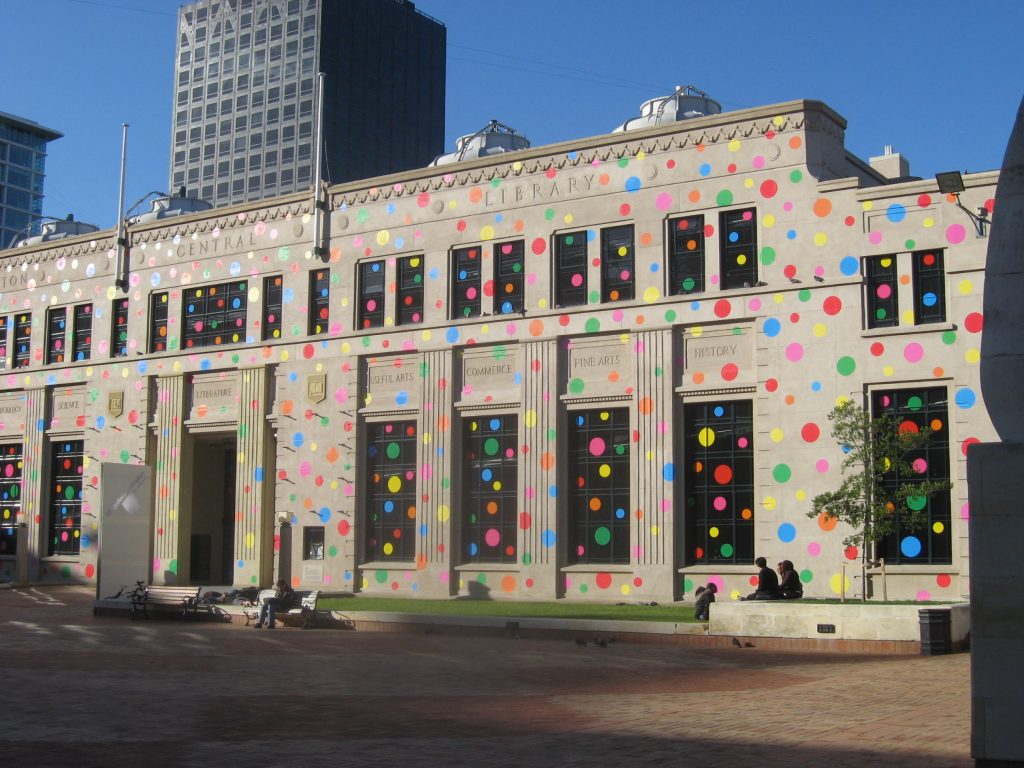 We had a short shore leave while the ship fueled up in Wellington, New Zealand. I work the midnight to noon shift, so we were able to go ashore just as my shift was ending.
I went exploring with some of the technicians and we had a great time. Wellington is a beautiful city. It was very windy, but the sun was out and it was a great day for walking around. We had some lunch and explored some of the shops in the Cuba Street mall. The Cuba Street mall isn't an enclosed shopping mall like we think of in the US. It's a long street with shops and restaurants and there isn't any car traffic. There are street musicians playing and lots of people visiting and chatting.
The two of us who are night shift started to fade after about 6 hours, so we headed back to the ship. On the way we passed the Wellington Library. As part of an art exhibit, the entire library was covered in colored polka dots. It was a sight that just had to make you smile – even when you'd been up for 22 hours and were dead on your feet!