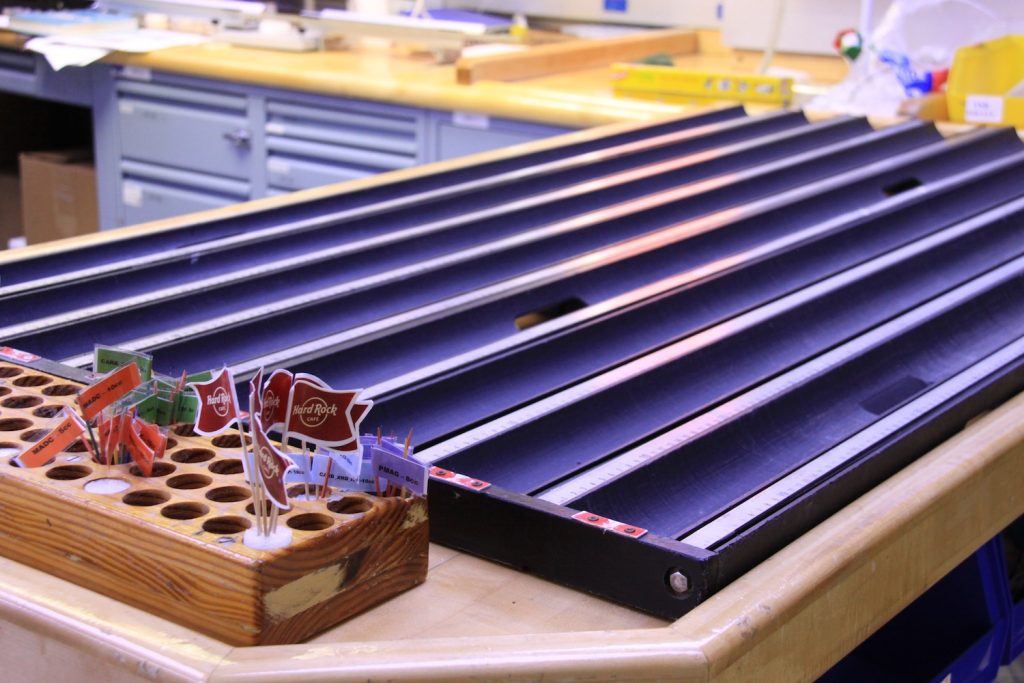 The Science Week 1: Lesser Antilles
We have completed Week 1 of Expedition 340. The next series of entries will be a summary of the science that has been accomplished during the week. Hope you will enjoy the excitement of discovery as much as we are here aboard the JR.
 Science Training on JR: Transit Days 1-3
The scientific party arrived on board the JOIDES Resolution on 3 March. They spent the first three days of the expedition familiarizing themselves with the laboratories, instrumentation, documenting methods, and practicing core flow and sampling procedures. They also received a comprehensive training for entering descriptive data into the database. Also, during this week we started and finished coring operations at SiteU1393 (CARI-2C), started and finished coring operations in Hole A for site U1394 (CARI-3C), and started coring operations in adjacent Hole B for site U1394 (CARI-3C). Refer to map of sampling sites for general location on Expedition 340 webpage.