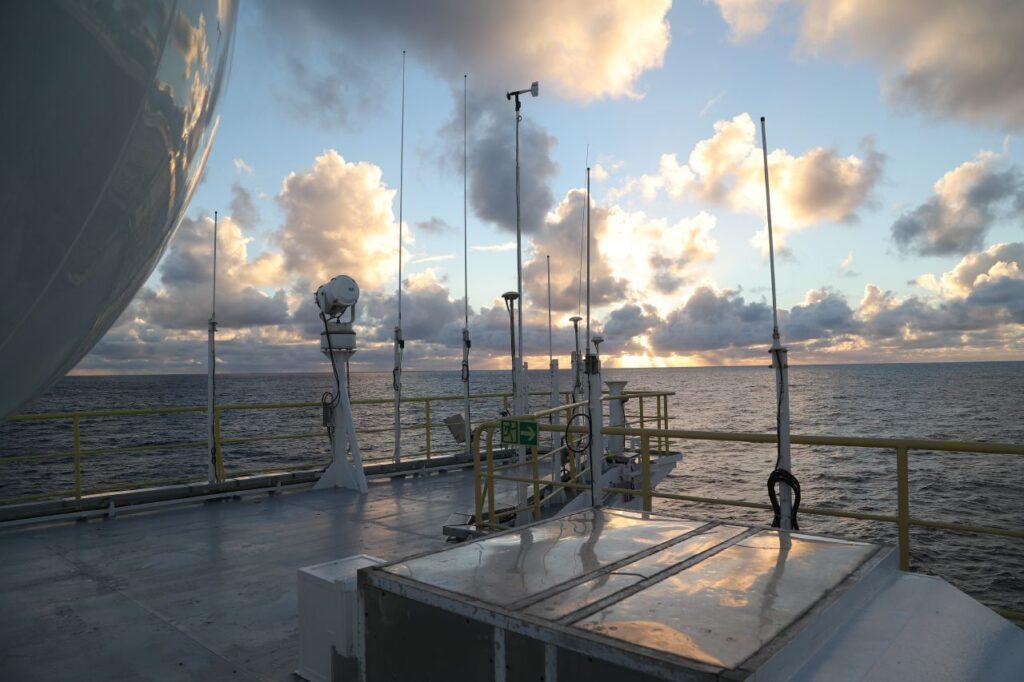 This Ship Has Sailed…But We Still Get to do Exciting Science!
It was April 2020 when I was informed that I was selected to sail with Expedition 395. Getting onboard an IODP drill ship is a dream for every paleoceanographer, so I was overly excited to hear the news. But I was also a bit worried… See, a few months before, I was also selected to sail with Expedition 387, before it got postponed for other reasons (it was not always about Covid!). I had therefore already been through a round of excitement and disappointment, which inevitably made me a bit more cautious with my enthusiasm. On my email to my supervisor, I wrote: "I received the invitation to sail! I had a small déjà vu; I hope it works this time." 
Did it work? Well, yes and no. And certainly not straight away.
The pandemic was back then only beginning, making all kinds of travel difficult. The spread of the virus became a world problem, and it proved to be one of the greatest plan-ruining mechanisms of our generation [reference needed]. This led to the postponement of Expedition 395, just few weeks before the official departure day. 
"The score is 0/2 for my first expeditions. I must be breaking some kind of record here." I remember thinking. 
I was frustrated, thinking that a big opportunity was lost ("Greek drama" at its finest) and that there was no way I am getting this kind of chance again soon. After spending some days in the "cancelled fun" void, I thought that it would be a good idea to put things in perspective and see the bigger picture. So, I managed to look around me and see what this pandemic had really been for people close to me, family members, friends and generally for the whole world. Instantly, the idea of me thinking that I was unlucky started looking almost insulting. Ultimately, I started thinking: 
"Imagine how this feels for all the people that have been planning this expedition for years" and "Look how patiently they insist on rescheduling it and trying to make it work."
This was a great lesson for me and the Chief Scientists, the Staff Scientist and the rest of the participants made it even clearer. Month after month we kept the excitement alive, and I started realizing that there is much more to a big oceanographic project than getting on board the research vessel. 
Now that we have reached June 2021, our expedition (it is Expedition 395C now!) has been rescheduled and is about to begin. The decision was that in order to keep everyone safe, only the Staff Scientist and the Technical Staff will be sailing, while the rest of the scientists will be shore-based. Was this disappointing? Not anymore, for the way I think about this expedition has changed. So, focusing on the good things…
It is the first time that I will be part of an IODP Science Party, it is the first time I will participate in such a big scientific collaboration, and soon it will be the first time I will be examining the microfossils from a series of freshly drilled cores. 
After all this time and the emotional roller coaster of postponement and rescheduling, I think I learned to think of this expedition for what it really is. And that is a great opportunity for me to be part of an exciting project. 
In conclusion, our ship might have sailed without us, but the important thing is that we still get to do amazing science!
Boris Karatsolis
Micropaleontologist