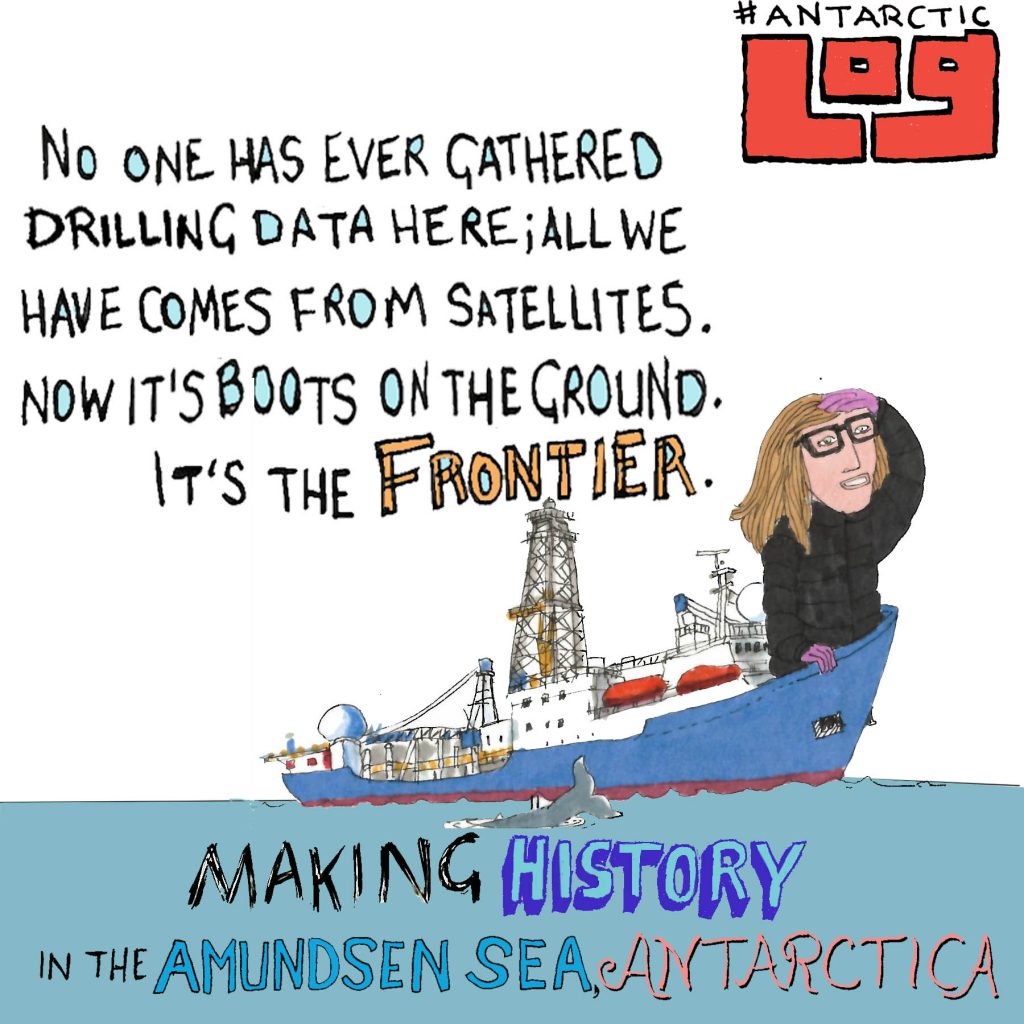 What's the big deal with the Thwaites Glacier?
Julia Wellner, one of the Co-Chiefs Scientists for Expedition 379 Amundsen Sea West Antarctic Ice Sheet History, explains the big picture of why we are exploring in the Amundsen Sea Embayment and what's the big deal about the Thwaites Glacier.
To see all of Karen's comics from this expedition, visit this page here!