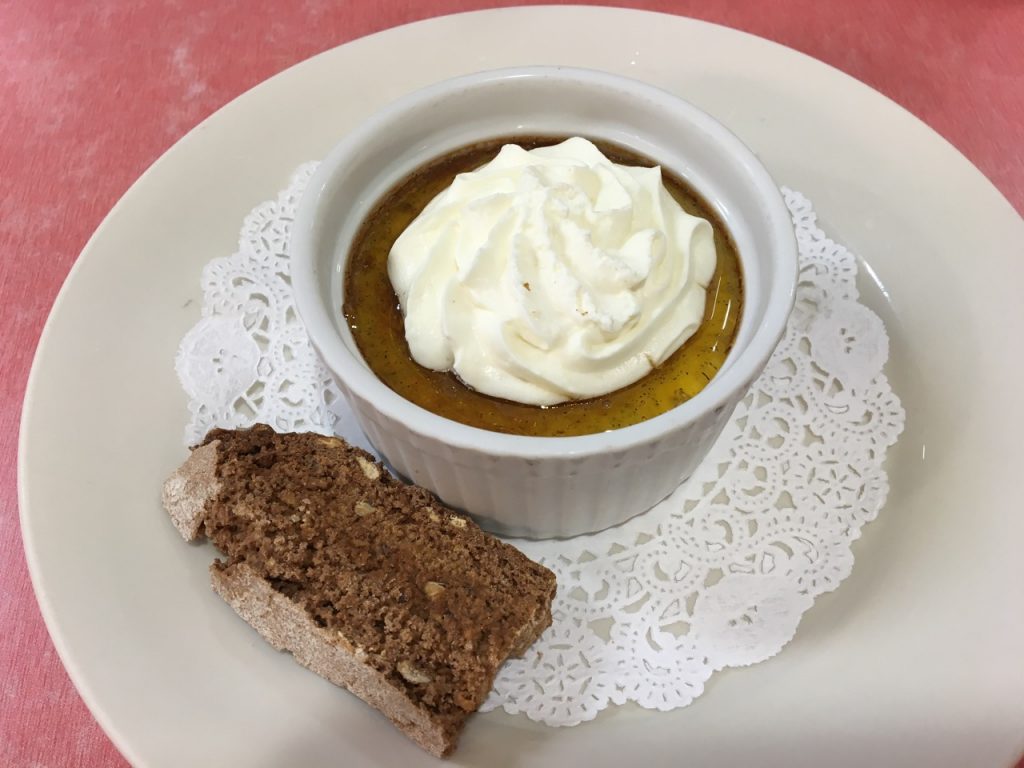 It's the weekend! That means everything proceeds as normal on board, except on-shore colleagues don't read their emails, we don't have video conferences with schools, and we have Very Special Food.

The food is always good, but on the weekends it's exceptional. Every Saturday has a barbecue, but I've already mentioned that. What's worth its own post are the desserts and the array of options. All dessert photo credits go to our Staff Scientist, Katerina Petronotis.
This is a Baked Alaska, oblique arial view of whole feature and fresh surface in cross section. 20 cm plate for scale.
This is a lava cake, in perpendicular arial view. Small soup spoon and standard ice cream scoop for scale. Although internal features are difficult to discern, repeated excavations indicate the chocolate cake shell is filled with warm caramel sauce that can be seen escaping here through fissures in the cake edifice due to pressure gradients. Flavor density is extremely high, ranking 9.75/10 for volcanologist/sedimentologist Steffen. Steffen has sailed on several expeditions and is an expert in both desserts and volcanoes, making him a uniquely qualified evaluator of these features.