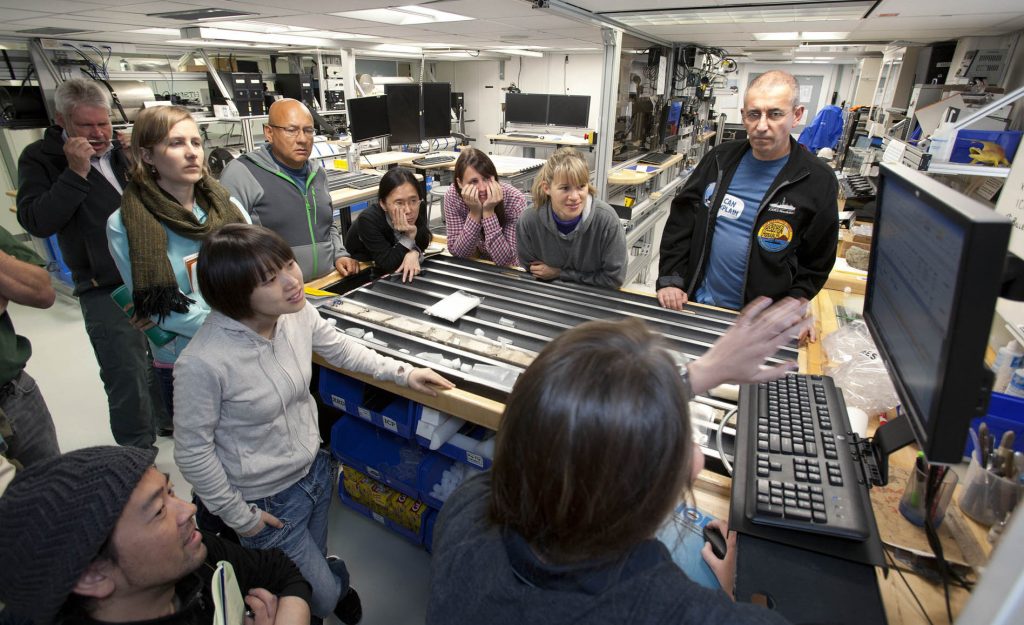 Are you considering a career in science? Geology can take you to exciting places and you can work with amazing people!   This photo shows 21 of the 25 brilliant women scientists, educators and lab technicians on Expedition 341.  This stellar group has impressive international qualifications (15 PhD's) and represents 12 countries from around the world.
Of the total 59 scientists and technical staff on this expedition there are 25 women.  That's an exceptional gender balance for most fields of work including scientific expeditions.  I would hazard a guess that this representation of women in science is higher than average.
Many women can be deterred from pursuing a career in science at the highest levels for various reasons but it hasn't seemed to faze these women.  Seven of our women are mothers juggling careers, which often takes them away on fieldwork.  This isn't delicate work either, two months at sea requires stamina and focus.
It's been a real privilege to work on the Expedition 341 with a range of highly intelligent and multi-talented scientists.  The experience has been amazing and everyone has been awesome to work with!