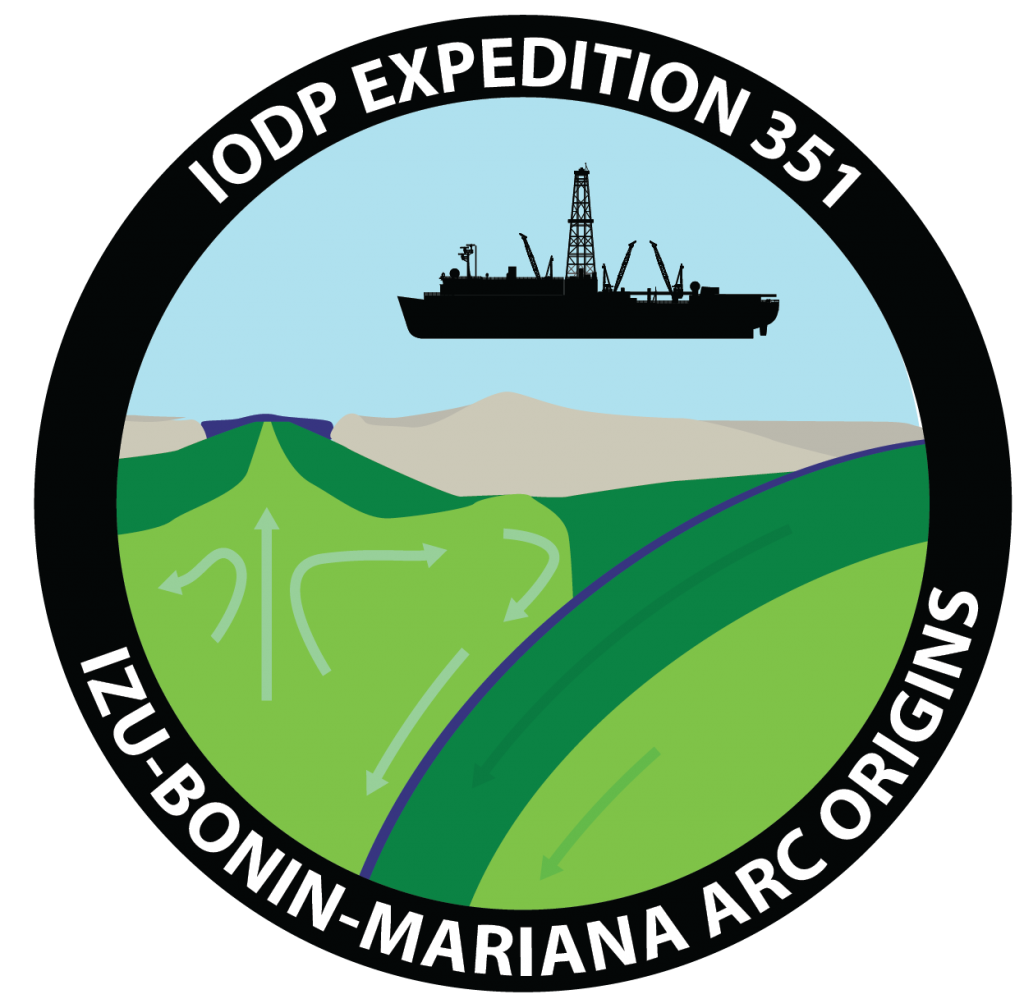 Izu-Bonin-Mariana Arc Origins
Expedition 351's objectives involved the study of both the sediment (oceanic crust Layer 1) and igneous basement (Layer 2) and established to address a number of fundamental aims. The primary objectives included:
1) Determining the nature of the preexisting crust and mantle prior to subduction onset in the middle Eocene,
2) Identifying and modeling the subduction initiation process and initial arc crust formation,
3) Determining the Paleogene compositional evolution of the IBM arc, and
4) Establishing the geophysical properties of the Amami Sankaku Basin.
Expedition 351 was conceptually straightforward, targeting a single site involving penetration of a thick sedimentary section overlying oceanic crust of normal thickness. Nevertheless, the water depth (4720 m), sediment thickness (1300 m), and consequent depth into basement (~150 m) imposed technical challenges. Relatively short transit times to and from the Amami Sankaku Basin maximized the time available for scientific drilling and logging operations.