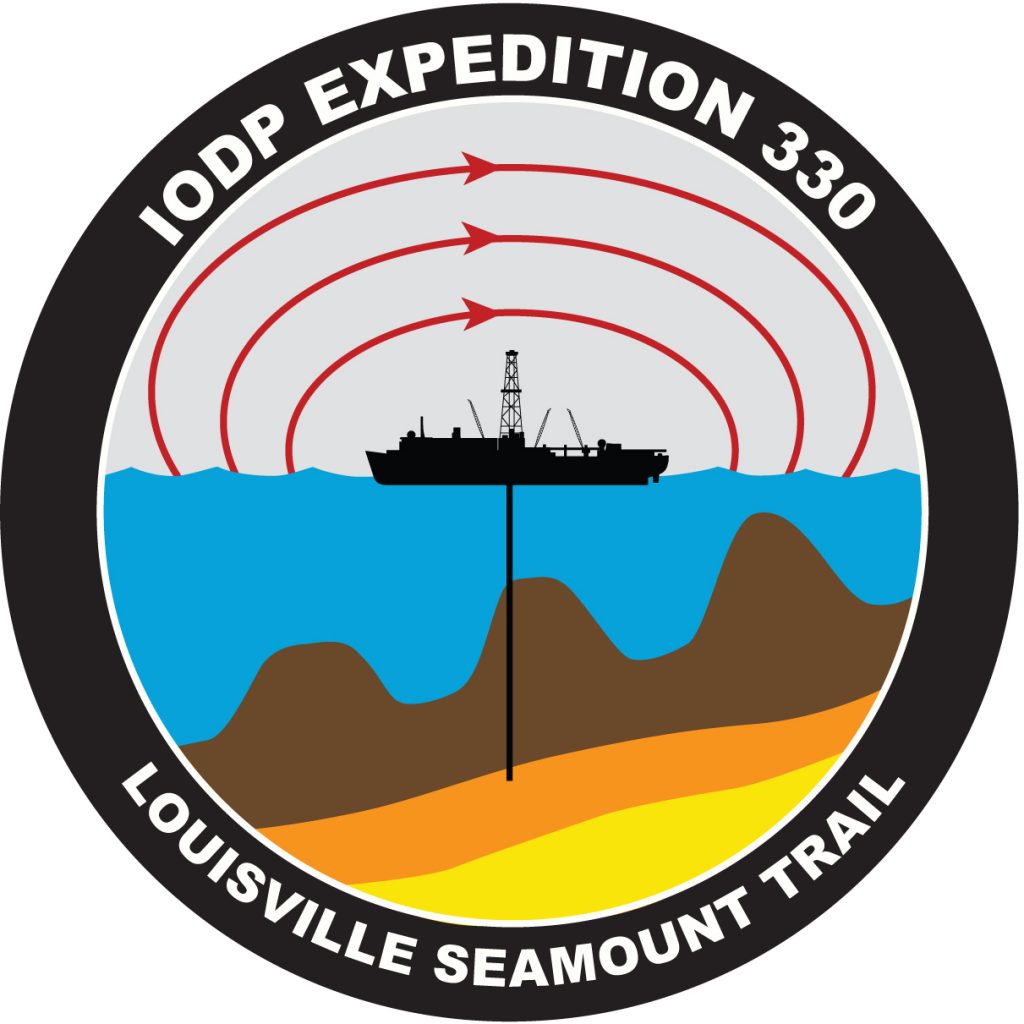 Louisville Seamount Trail
In December 2010, an international team of scientists set sail in the South Pacific on the research drilling vessel JOIDES Resolution on an eight- week expedition along the 4300 km long Louisville seamount trail. The objective: to better understand the movement and evolution of the hotspot that created this chain of underwater volcanoes. The JR drilled for cores at five different sites at depths of up to 1840 meters (6037 feet)! The data collected was compared with the better studied Hawaiian island-Emperor seamount trail to help determine if the chains of volcanoes created by hotspots are a result solely of the movement of the tectonic plate above the hotspot, or if the hotspots are also moving within the mantle. The core data was also used to see if the chemical makeup of the rocks in the seamounts and guyots is consistent across the Louisville seamount chain, or if the geochemistry of these volcanic rocks changes as the hotspot ages.
To see a video overview of the expedition mission, click here. 
Meet the Expedition 330 Bloggers:
Becky Williams– writes about being a volcanologist and petrologist onboard the JR
Jason Sylvan– writes about being a microbiologist on this expedition
JR junior– is written  for kids and is about the science and scientists on the JR (written by Kevin Kurtz)
Kevin Kurtz – provides background on seamounts, hotspots and the science objectives of this expedition
Educator Ideas – provides suggestions of interactive activities related to the science of this expedition that classroom teachers, informal educators or anyone else can try (written by Kevin Kurtz).