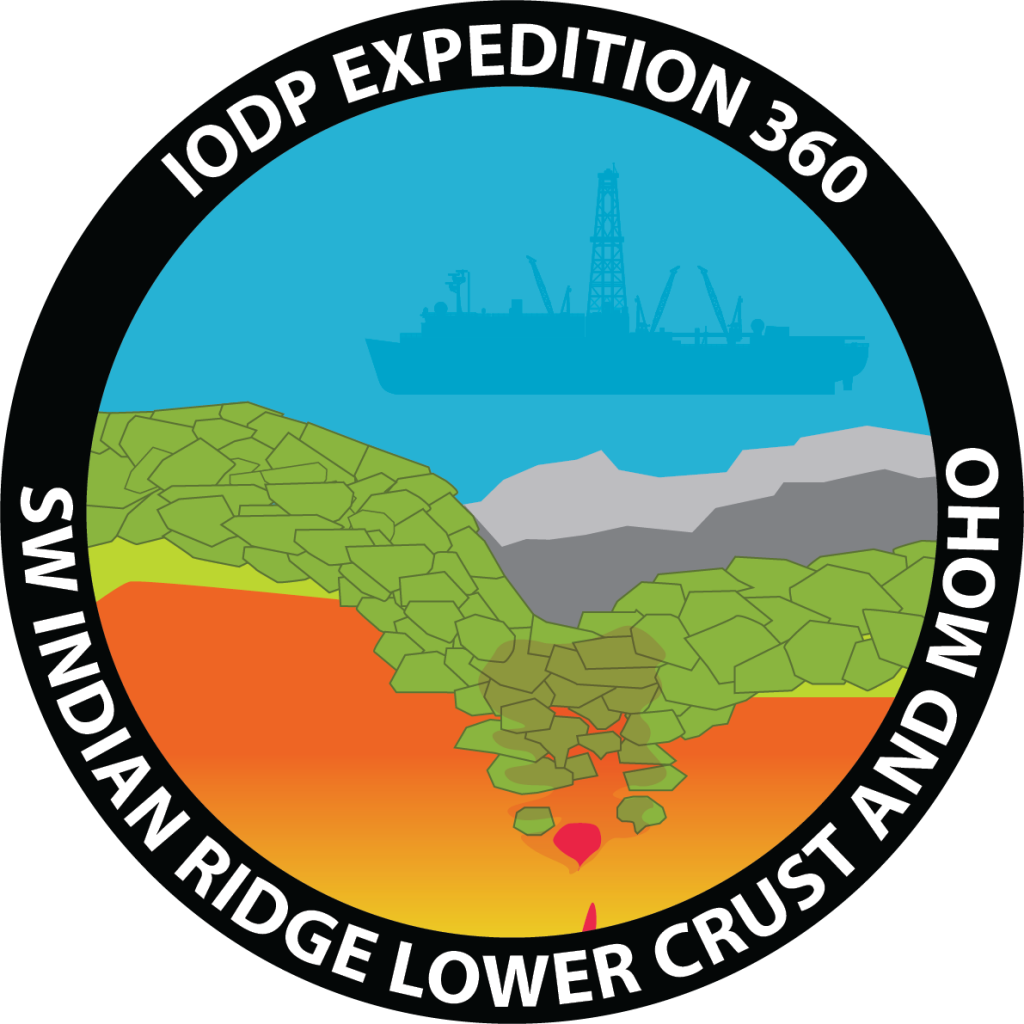 The Indian Ridge Moho Expedition drilled approximately 1500 meters into the Atlantis Bank gabbroic massif. Gabbro is an intrusive igneous rock that forms when magma is trapped beneath Earth's surface and cools slowly.
Our first objective was to recover gabbros and crust-mantle transition to understand the processes that creates mid-ocean ridge basalt. We also wanted to resolve the controversy as to whether the boundary between Earth's mantle and crust, or Moho, at slow spreading ridges can be a serpentinization front. Serpentine contains minerals that give it a green color.
Other objective included testing the nature of magnetic reversals in plutonic rock, or intrusive igneous rock, and documenting the stress-strain evolution of a plate boundary undergoing asymmetric seafloor spreading.
Read  more about our expedition in this BBC article and this Nature article.
Marion is a biology and geology teacher in a high school in the south-west of France. She also collaborates with Pau and Toulouse Universities on training programs for geology teaching. She particularly likes to teach field geology (in the Pyrenees mountains !) ans participative science as we can do with researchers on board the Joides Resolution.
Lucas is a Canadian science communicator and oceanographer with an undergraduate degree from the University of Victoria and a masters from McGill University.  He currently works for Actua, a Canadian charity devoted to providing hands on science experiences to all youth, and hosts Double Blind, a science news and discussion podcast.
Alejandra is a 7th grade science teacher from Eagle Pass, Texas, a small town on the border with Mexico. She graduated with a bachelor of science degree from Texas A&M and earned a masters degree in education at Sul Ross State University. She has taught for 9 years is passionate about sharing real research with her students and the public.
Read more about our Onboard Outreach Officers here.